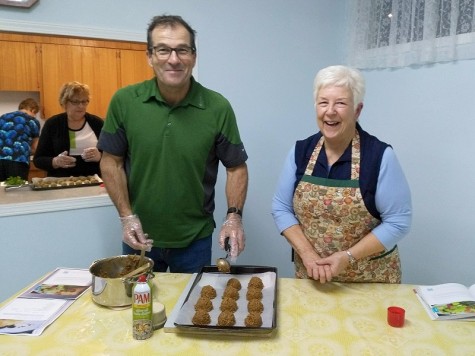 Submitted by: David Ogram |
On the evening of Wednesday, October 3, 2018 fifteen people were present at the first of 2 vegetarian cooking classes being held this month at the Seventh-day Adventist Church. For some of the people present, the class was a continuation of the Diabetes Undone Program that was held in the Spring. One of the participants in attendance on Wednesday evening told the class that after following the principles (mainly diet and exercise) that he learned at the Diabetes Undone Program, he has been able to get off all of his diabetic medications and to lose approximately 40 pounds.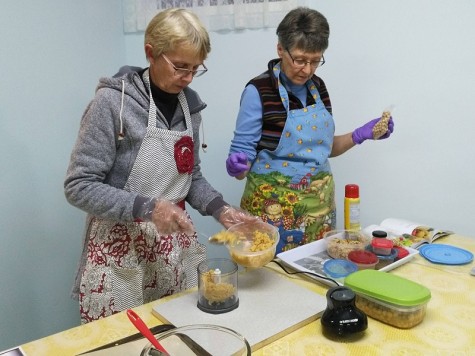 These cooking classes are designed especially for people who have Diabetes but are very suitable for anyone who is interested in learning more about making (and tasting) various types of vegetarian foods. Vegetarian foods, combined with simple exercises such as walking, are being recognized more and more as being the best way to prevent, and often reverse, many of today's common illnesses.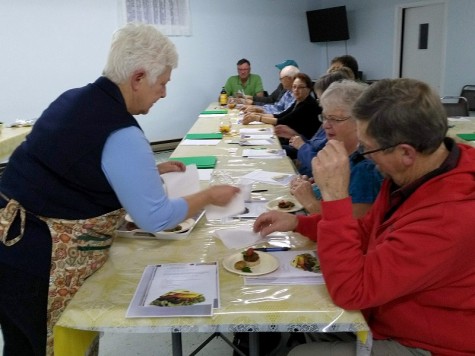 A vegetarian diet increases the intake of fiber (meat, fish, dairy and eggs contain no fibre), unsaturated fat, folic acid, vitamins C and E, magnesium, and numerous phytochemicals. This usually leads to having lower blood pressure, lower cholesterol and lower risk of getting diabetes, heart disease, stroke, some forms of cancer and various other illnesses. Heart attacks and strokes are frequently caused by blockages in the arteries due to elevated levels of cholesterol in the blood stream. Since plant foods do not contain cholesterol, eating a mainly plant-based diet reduces the cholesterol level in the blood. Other advantages of vegetarianism include more efficient use of land and water.
During the evening, demonstrations of vegetarian cooking were presented by Donna Leming and Linda Ogram. Some of the participants chose to have a "hands on" experience in helping to prepare the food. Food samples and recipes were provided.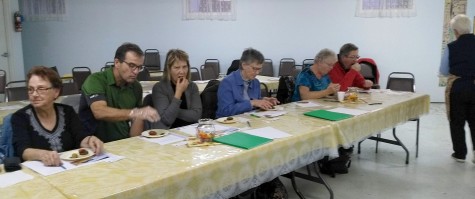 Another cooking class will be held on Monday, October 29, at 7:00 pm in the downstairs Meeting Room at the Seventh-day Adventist Church. Watch for posters on local Bulletin Boards and ads on ValleyBiz and in the Star & Times. For more information on the next class or on the benefits of a vegetarian diet, please contact Dave Ogram 734-4868 or text 306-737-2929.