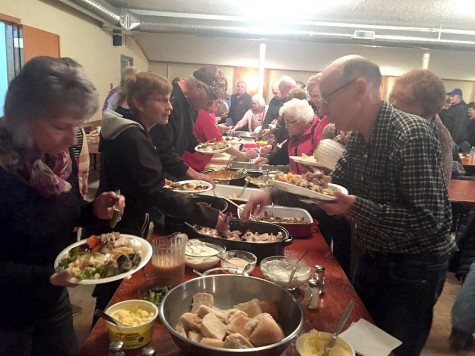 Submitted by:Rose Kovachik |
The skies may have been gloomy with just a peek of sunshine and it may have been chilly outside, but inside of the Cowan Community Centre on the afternoon of Sunday, Sept 30th, 2018 there was a bustle of activity. The Cowan ladies and a few gentlemen, were slicing, dicing and preparing for the feast ahead. As the doors opened at 4:30pm, the awaiting crowd entered and settled into their chosen seats in hopes of tasting some of the delicious items that were being prepared. Shortly after, the hungry patrons were pleased to see a display of various salads, cabbage rolls, perogies, turkey, dressing, and much more for the taking and a long line formed instantly.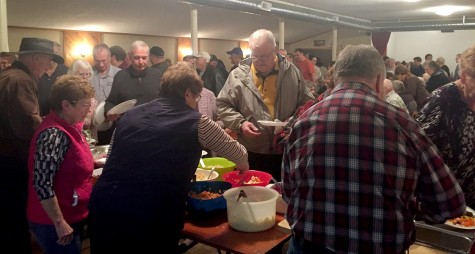 For those that dared, dessert, which consisted of a variety of cheesecakes and pies, were available.
It was a busy evening with the last customers being served at approx. 7:30pm. We hope everyone had a chance to chat with neighbors and friends while partaking of their homemade feast.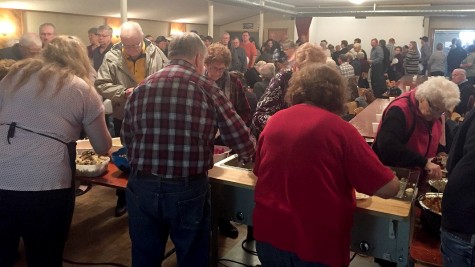 Thank you to all who chose to venture to Cowan for supper and to all the volunteers that helped make the day possible. It was a great success. It is great to see such great community support. These types of fundraising events keep our little community alive. Thanks to all and see you again next time.