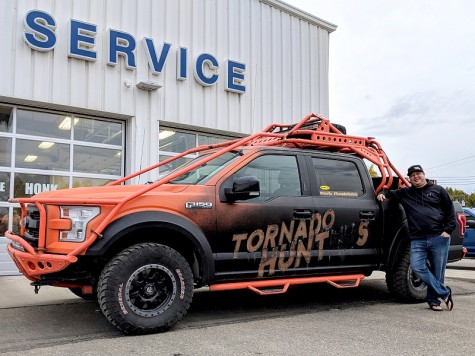 Submitted by: Jay Coulthart |
Tornado Hunters touched down in Swan River on Thursday Septemer 20, 2018 for a meet and greet with fans. Tornado Hunters, Chris Chittick did an educational assembly for Hayes and Taylor schools on Thursday afternoon which was sponsored by Formo Motors.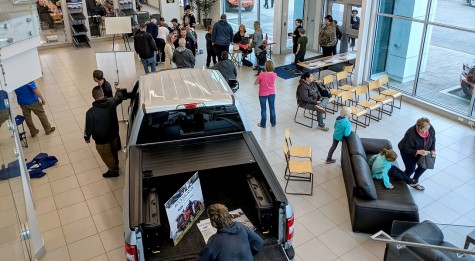 Thursday evening Chris was at Formo Motors talking with fans, signing posters, and showing off their custom Ford F-150 "Flash". There was a Ford accessory demo in the show room and live entertainment in the showroom provided by Formo's very own Brad Daisley and his wife Ali.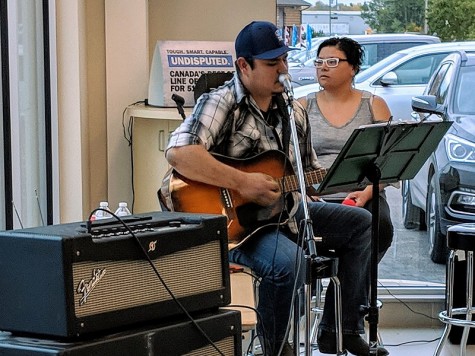 The SVRSS student exchange members and parents operated the BBQ with burgers, hotdogs, chips and beverages and the Swan Valley Stampeders members ran the door prize table where people could enter to win with every purchase of a burger combo.
Overall it was a great turnout we estimate over 300 people come through the doors.