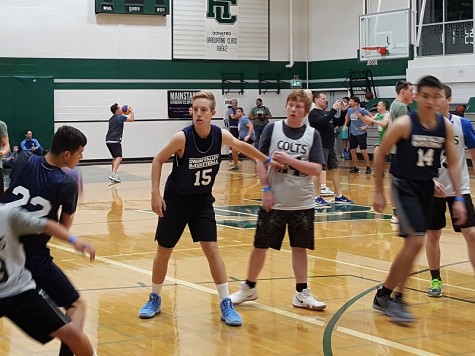 Submitted Story |
On Saturday, September 15, 2018 at Holy Cross High School in Saskatoon, SK, 42 teams entered the Annual Hoops For Hope Cystic Fibrosis Research 3 on 3 Basketball Tournament. From U14 age categories (male and female) all the way to Masters Men and Women as well demonstration opportunities for Wheelchair Basketball participants, more than 150 athletes got together to play basketball, have fun, and support research efforts to find a cure for Cystic Fibrosis. Tournament organizers Shaun and Katarina Nechvatal and Sharlene McNairn (Shaun's younger sister) welcomed the support of the Saskatoon extended basketball community including both U of S Huskies male and female squads. Shaun and Katarina are the parents of 4 great kids, two of whom have Cystic Fibrosis. Shaun and Sharlene are both Huskie Basketball Alumni are local Saskatoon educators, and both have extensive connections to the basketball and the education communities in Saskatoon. Shaun, Katarina, and Sharlene have organized the tournament for 8 years, and this year, two teams from Swan Valley made the journey to Saskatoon to compete. The Swan Valley teams were the only out of province teams, and were recognized for having travelled the furthest distance to compete.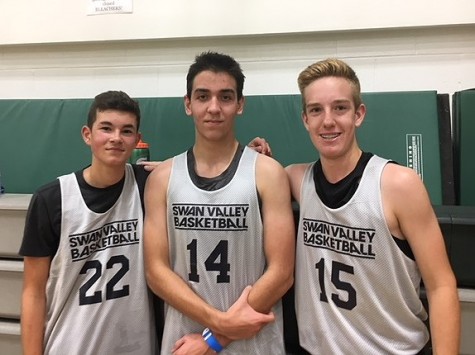 Representing Swan Valley in the U16 Male category were Evan Carvelli, Grayson Gorchynski, and Aidan Maksymchuk, while the U14 Male category saw Tyan Mykula, Jackson Badowski and Kieran Maksymchuk lace up their shoes.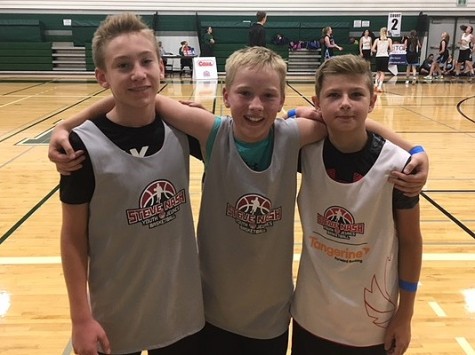 Tracy Maksymchuk, (Mom of Aidan and Kieran) is a cousin of Shaun and Sharlene, and the boys' basketball interests coupled with the family connection made their participation in this year's event a natural fit. After 3 competitive games in two beautiful gymnasiums for each team, the dust settled and prizes were awarded for fundraising commitments and winners in each category. Evan, Grayson, and Aidan lost a close semi-final which left them with a third place overall finish, and although Tyan, Jackson, and Kieran put together a solid effort, they came up short on the way to the playoff round.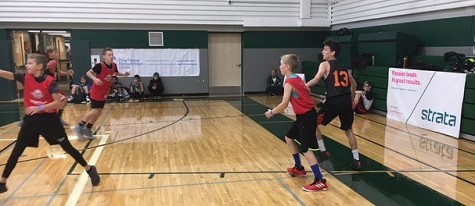 Both Swan Valley teams were awarded individual as well as team fundraising prizes. The entire day raised over $60 000 for Cystic Fibrosis Canada, and of that total, the six boys from Swan Valley generated almost $2 500!!! Spending the day with extended family and friends while playing a sport they all love made smiles easy to come by. The boys and their families are grateful for the generous support of the Valley, especially in their respective schools.