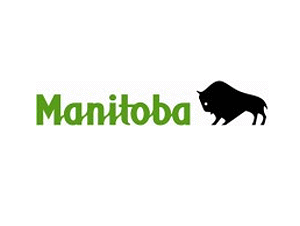 Government of Manitoba Media Release |
The Manitoba government will provide $3.7 million in grants to projects for non-profit and community-led organizations, Municipal Relations Minister Jeff Wharton announced August 16, 2018.
"Investing in non-profit organizations helps to build Manitoba's communities while encouraging economic development across the province," said Wharton. "Our government is pleased to provide increased financial support for non-profit and community-led organizations that will benefit Manitobans, rejuvenate and preserve infrastructure, and strengthen our province."
A total of 175 projects were approved through the Community Places program, which provides funding and planning assistance to build, upgrade, expand or acquire community facilities. Successful grant applicants must also contribute to project costs, often through local fundraising efforts, grants from other sources, or donated labour and materials.
Swan Valley recipients include:
Benito Legion Ladies Auxiliary $9,594
Benito Legion Hall renovation project phase I
Swan River Senior Citizen Centre $9,500
Upgrading insulation with spray foam insulation
Swan River Valley Agricultural Society $34,079
Fair grounds and Grand Stand improvements
Swan Valley Crisis Centre Inc. $2,667
Bathroom renovation and garage roof
Swan Valley Historical Museum $7,200
Chain link fencing
Wellman Lake United Church Camp $50,000
Outdoor washroom facility replacement
"We see the tangible impact of this funding in our communities every day," said Sport, Culture and Heritage Minister Cathy Cox. "With this level of support, local community organizations across the province can ensure all Manitobans have continued access to safe, updated and inclusive spaces to enjoy now and in the future."
Another 47 projects were approved through the new Community Support Small Grants program, which supports Manitoba's non-profit and community-led organizations to build capacity, and support community-driven goals that have a public benefit.
This year Community Places and Community Support Small Grants programs funding through the single portal application intake process has increased an 11 per cent over last year, Wharton noted. In fact, in 2018-19 the province has committed more than $21 million to support community development, he added.
Three additional projects were approved through the Community Planning Assistance Grants program, which provides financial assistance to planning districts and municipalities for the preparation of land use bylaws and policies.
The Association of Manitoba Municipalities (AMM) contributed to the evaluation process for the community development programs. AMM's involvement helps to align key priorities between provincial and municipal partners to ensure the community benefit is maximized at the local level.
"The Community Places program is an essential program that leverages funding from multiple sources to promote economic development and sustainability," said Chris Goertzen, president, AMM. "The AMM greatly appreciates our expanded role on the selection committee and can attest the 225 projects announced today are helping to build stronger communities across Manitoba."
Wharton noted the funding is in addition to the $848,000 in grants announced earlier this summer.