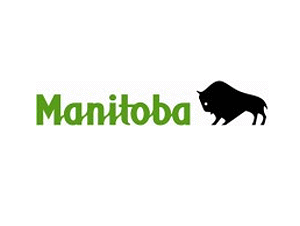 Government of Manitoba Media Release |
Manitoba Education and Training advises it has appointed five new members and re-appointed two members to the University College of the North (UCN) governing council.
Cameron Mateika, of Minitonas, has been appointed to the board as chair. Mateika is the director of research and technology for Swan Valley School Division and the vice-principal of Swan Valley Regional Secondary School. He holds a bachelor of education, a post-baccalaureate degree in education, a master of science in information systems and a PhD in information systems. He is also co-chair of the Northern Technical Vocational Consortium, which helps develop new opportunities in training from Flin Flon to Swan River.
Alfred McDonald, of The Pas, has been appointed to the board as a member. McDonald is a retired educator, having retired as dean of access from the University College of the North in 2009. He has over 45 years of experience working in northern Manitoba, which includes training Manitoba Hydro employees and working in the housing development sector. McDonald is very active in his community, currently serving as vice-chair of The Pas Health Complex Foundation Inc., vice-president of The Pas History Society and secretary of The Pas Elks Lodge #135. He previously served on the University of Manitoba board of governors and the Norman Regional Health Authority.
Becky Cianflone, of Flin Flon, has been appointed to the board as a member. Cianflone is the executive director of Community Futures Greenstone. She previously worked as a business analyst for Community Futures Triple R and chamber manager for the Altona and District Chamber of Commerce. She studied business administration at Red River College and her board experience includes the Northern Manitoba Tourism Advisory Committee, the Manitoba Sunflower Festival and the Flin Flon Women's Resource Centre.
Gabrielle Lytle, of Thompson, has been appointed to the board as a student member. Lytle is an education student at UCN. She previously obtained a bachelor of arts with a major in aboriginal northern studies from UCN. Her board experience includes the UCN Ininiwikiskinamawaken Centre Committee and the UCN Early Learning Childhood Centre. She also volunteers in the Thompson community and her home community of Tataskweyak.
Ryan Shewchuk, of The Pas, has been appointed to the board as a student member. Shewchuk holds a bachelor of arts in history from the University of Winnipeg and is currently completing his first year of the Natural Resource Management Technology program at UCN. He is also an on-call firefighter with The Pas fire department and has served as a Helitack officer, responsible for the direct supervision and management of multiple wildland firefighter crews in wildfire suppression.
Tracey Como, of Cranberry Portage, has been re-appointed to the board as a member. Como is the director of employment and training for the Manitoba Metis Federation, and has been involved with many local boards and committees including the Manitoba Aboriginal Youth Career Awareness Committee and the Manitoba Metis Federation.
Albert Tait, of Norway House, has been re-appointed to the board as a member. Tait is a counsellor/elder with the Frontier School Division (Jack River School) in Norway House, where he provides guidance and support to students. Prior to this, he worked as an orderly for 31 years with medical services at the Norway House Hospital. He has served with distinction on the elder's council of UCN for the past 10 years, and has served as an addictions counsellor and a traditional counsellor with residential school survivors in his home community.
UCN's governing council is responsible for determining the college's mission, vision and values, appointing the president, determining the council's compensation, and determining the administrative and academic organization of the institution. The council consists of not more than 20 members, serving terms of up to three years for regular members and one year for student members.
Manitoba Education and Training thanked outgoing board members for their commitment and service to the province.