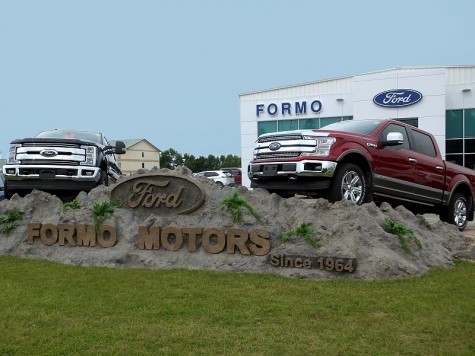 ValleyBiz Story |
Formo Motors is rocking a brand new piece of functional art – a formation of mountain rocks that also serve as a display platform for their vehicles. The masterpiece is the work of travelling artist Pierre St-Germain. "Basically what I do, is I drive all over the country and I carve concrete to make it look like rock." said the artist from Quebec. "We want to make it look like it was chiseled from a mountain, and they can park a vehicle on top."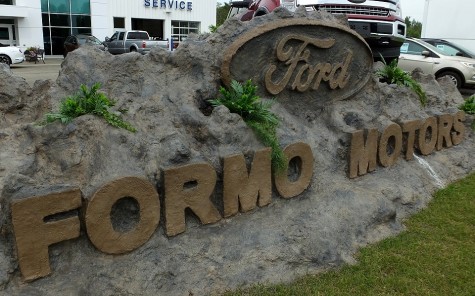 Early in the project, St-Germain took time to explain his progress. "What you see now is just the skull – it is not even close to what it is going to look like. Everything will be smooth finish and rock color and everywhere there is holes, there will be plants.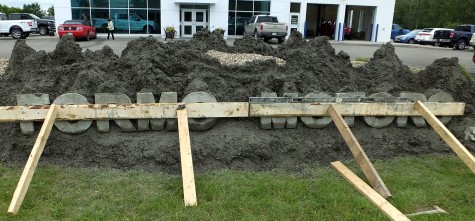 "A project like this is a week, but the weather is my schedule." he said.
St-Germain has worked in concrete for his whole life and has been creating rock sculptures for dealerships over the past 15 years.