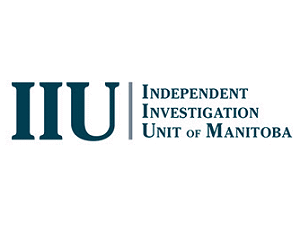 The Independent Investigation Unit (IIU) is investigating after a 26-year-old man was admitted to hospital following his arrest by the Swan River RCMP.
On August 2, 2018, the IIU was notified by the RCMP of an incident that occurred the previous evening. The RCMP advised that on August 1 they were advised to be on the lookout for a vehicle being driven by a suspect who had made some threats against another individual and may have been armed. Swan River RCMP located the vehicle near Camperville and a high speed pursuit ensued.
During the course of this pursuit, the suspect vehicle crashed into a ditch. The suspect was taken into custody, assessed by paramedics and subsequently taken to Dauphin Hospital. The RCMP were advised on August 2nd that the suspect had a chest fracture and was admitted to hospital for observation.
The fracture and consequent admission to hospital meets the definition of a serious injury under the IIU regulations and accordingly, the IIU is mandated to investigate.
Witnesses or other individuals who have information or video footage that may assist this investigation are asked to contact the IIU toll free at 1-844-667-6060.
The investigation is ongoing so no further details will be provided at this time.