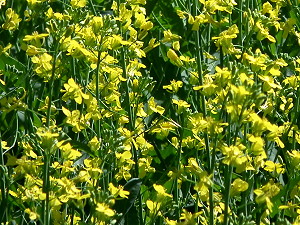 Northwest Region Crop Report Prepared by: Manitoba Agriculture
July 23, 2018 |
Northwest Region
Good growing conditions throughout the week with good soil moisture to support crops. Exceptions are in The Pas, where ponding occurring with excess water in low lying areas and north of Ste Rose where dry conditions continue to exist.
Winter Wheat and Fall Rye in the Ste. Rose and Roblin areas are in the dough stage with 50% of the fields starting to ripen. Majority of the cereals, including wheat, barley and oats are in the milk stage, with about 40% in the dough stage.
40 to 50% of the Canola crop across the region is podding, with the remainder in the flowering stage.
20 to 30% of the Soybean crop has reached the R3 stage, with the remainder in the R2 stage. Field peas and lentils are podded, and corn has begun to tassel.
Forage conditions vary across the region due to moisture levels. Yields in the western part of the region are 75 to 100% of normal, while eastern yields estimated at 33 to 75% of normal.
In The Pas, haying has started, but challenged with intermittent showers halting operations. Around Swan River, frequent showers have slowed hay harvest as well, but the moisture will benefit pastures and regrowth in fields cut early. Good haying progress made around Roblin and pastures are in good condition. Poor hay yields around Rorketon and pasture shortages are causing concern, dugout levels are very low.