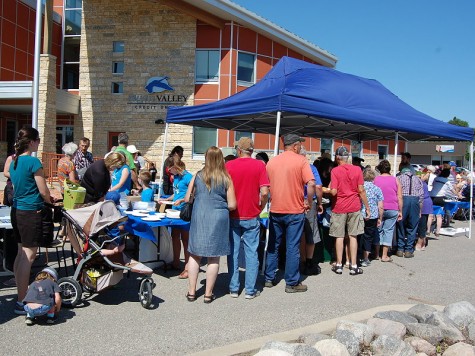 Submitted by Lynda Parsons |
The Swan Valley Credit Union held their annual Beef on a Bun on Friday, July 6, 2018. We fed a total of 532 people and raised $2,660 to invest back in the community. Recipients this year are WAMMA Swan River for $609.34, this will be used to purchase a competition timer for the club and the Swan Valley School Tour Band for $2,050, this will be used for their trip to Ontario next year.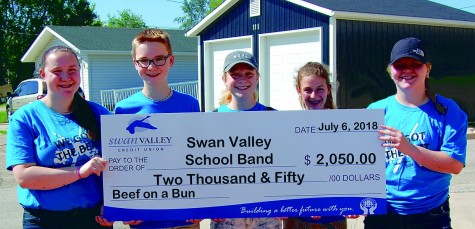 This is a SVCU Board of Directors supported event: In attendance this year, Brain Cotton, Lorna Bell, Elizabeth Archambault & Barb Lewis.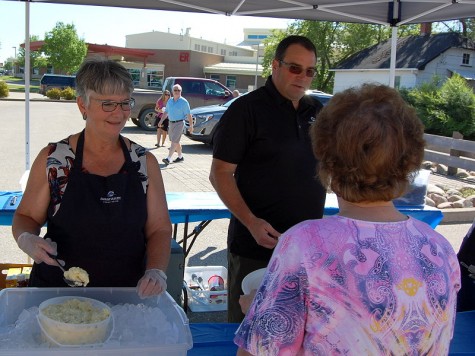 In addition it also takes approximately 20 additional SVCU employees to set up, run and clean up this event. Special thanks to Craig Zamzow on behalf of the Board and Management for his skills in organizing and managing this event.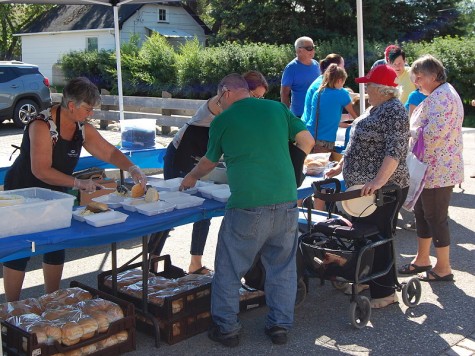 Thank you to the support provided by Co-op (buns and supplies),
Valley Meats (Beef) & Verneece Eggie (Potato Salad)
Thank you to our volunteers from WAMMA and Swan Valley School Tour Band for running food, supplies and drinks.
Thank you to Fox FM for being on location and promoting our event.
SVCU is celebrating 65 years this year.