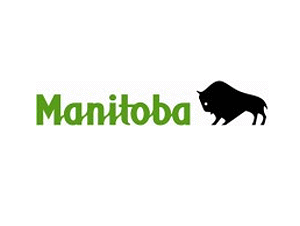 Province of Manitoba
News Release |
The Manitoba government will provide more than $848,000 in grants to community development projects across the province, Municipal Relations Minister Jeff Wharton and Sustainable Development Minister Rochelle Squires, minister responsible for the status of women, announced July 19, 2018.
Swan Valley Hometown Manitoba Project Recipients
$1,000 Barrows Community Council – Barrows – Community Garden
$1,000 Benito Legion Ladies Auxiliary – Benito – Legion Hall
$1,667 Swan Valley RISE – Swan River – Signage
"We are continuing to invest funds in programs and local infrastructure that make a difference in our communities," said Wharton. "Our government is proud to support projects and community-led non-profit organizations that improve the well-being of residents in Winnipeg's neighbourhoods and communities across the province."
The province has committed more than $20 million in 2018-19 to support community development projects. This year's application intake also placed an emphasis on projects that support women's safety and help reduce rates of violence against women. A total of $230,372 was invested in five projects supporting women's safety from the Neighbourhoods Alive! program.
"As part of our government's ongoing commitment to support survivors, I am pleased Neighbourhoods Alive! placed an emphasis on applications that support women in vulnerable situations and enable women's empowerment," said Squires. "We know that when a woman is empowered, positive change occurs within her, her family and her community."
Neighbourhoods Alive! supports and encourages revitalization efforts in designated neighbourhoods across Manitoba in a number of key areas including:
• employment and training,
• education and recreation,
• safety and crime prevention, and
• housing and physical improvements.
This year, 19 community-driven projects were funded under this program including Heart Medicine Lodge at Ka Ni Kanichihk Inc., where today's announcement took place.
"Participants of the Heart Medicine Lodge have expressed how grateful they are a program like this exists," said Dodie Jordaan, executive director, Ka Ni Kanichihk Inc. "In a group setting, women are empowered to build upon their community and individual strengths to overcome and heal from past harms. This funding will support the demand for traditional-based healing from sexual violence including access to ceremonies and teachings coupled with group trauma counselling and access to individual supports."
Ten projects were approved through the Partner 4 Growth program, which provides cost-shared funding for regions to identify and pursue economic development opportunities and help communities strengthen or diversify economic activity.
Another 91 projects were funded through the Hometown Manitoba program, which provides financial support for rural and northern projects led by local communities, organizations, co-operatives and businesses to enhance main street public places and building exteriors.