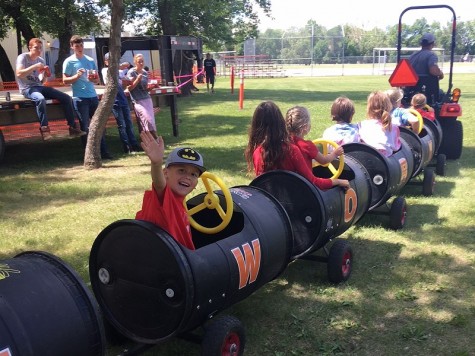 Submitted by: Rubieann Kluke | Canada Day in Benito was a success.
The day started off with a pancake breakfast, put on by the Benito Fire Department, which was enjoyed by all.
There were 5 slow pitch teams entered to play ball. Each team played two games entertaining the afternoon crowd. Alongside this were Kids Games in the park and the Cement Works train. It was wonderful to see so many children and their parents out taking in all the organized events. And, once again the Bouncy Castles that were set up all day long were a hit.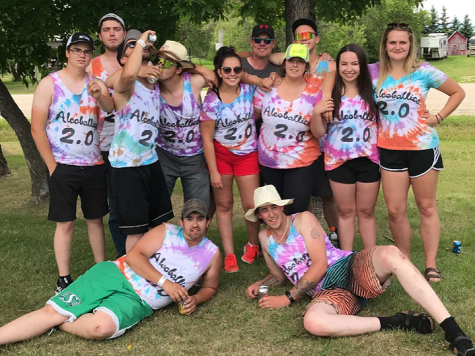 Sixteen teams entered the Open Horseshoe Tournament. Everyone participating enjoyed the challenge to try to defeat their opposition. Unfortunately due to rain, the semifinals and finals were unable to be completed so those games were played off by a coin toss. The A Side Champs were Rick Kinaschuk and Scott Schneider. The B Side Champs were Shelley Jersak and Pat Martin. Thank you to Benito Premium Meats for their donation of prizes towards this event.
The Sammie May Band drew a crowd of people into the hall. Their musical talents provided evening entertainment and kept everyone on the dance floor wanting more.
The Benito Rec Board thanks each and every person who came out to celebrate the day with us. We can't thank each volunteer enough for their time and effort into making this day memorable for all.