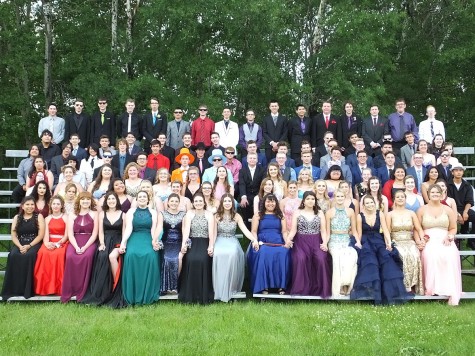 Congratulations to the Graduating Class of 2018
Swan Valley Regional Secondary School June 22, 2018

Chase your dreams. Burst out at the seams.
Live life to the fullest and give it nothing but your best.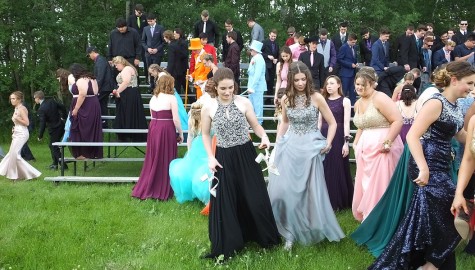 Be Like a Tree:
Stay grounded. Connect with your roots.
Turn over a new leaf. Bend before you break.
Celebrate your unique natural beauty.
Keep Growing!
Swan Valley Regional Secondary School Graduating Class of 2018
Ames, Allyssa Jade
Ames, Justin Owen Alexander
Baker, Naiomi Jean
Ballantyne, Jayden Noel
Becker, Amy Velma Mary
Betcher, Delaney Marie
Bezo, Ethan Wesley
Boychuk, Darian Pacey Copelan
Boychuk, Justin Gordon Hellar
Brass, Eva Harriet Nancy
Bresky, Morgan Ashlee
Burghart, Maclyn Jade

Campbell, Rory William Wowchuk
Chartrand, Cheyenne Nikita
Chartrand, Louie Waneetin
Chartrand, Shaylynn Destiny Dawn
Chief, Kailey Anne
Clarkson, Cody Lee
Cook, Carla Sunshine
Cook-Guiboche, Tatyana Sundance

Duguay, Deric Michael

Englot, Kass Brett

Fagnan, Hunter
Fedorchuk, Keir
Ferland, Gavin Norman Glenn
Fidler, Doug Wayne Jr.
Filipchuck, Tyler Kelly
Fleury, Tre Evan

Genaille, Adrian Isaac
Genaille, Skylar Avery
Gosselin, Eric Donnavan
Gott, Jerome Albert Jeramiah
Graham, Kaila Rae Cynthia
Graham, Leah Levonne

Hanson-Rebien, Ryland Lorne
Harapiak, Aurora Jean
Harris, Evan George Lloyd
Hather, Jamie Breanna Dawn
Henderson, Brittany Brianna
Hiebert, Katherine Danae
Hrappstead, Abigail Sophia

Ilienko, Britton Teagan Ma'kenna

Jory, Jennifer Lee Marie

Kematch, Milton Bradley
Kematch-Stevens, Stephen Isiah
Keshane, Patricia Lena
Kines, Dylan Austin
Kirk, Lane Robert
Klatt, Brenna Marie
Konkin, Siscely Arran Love
Konkin-Genaille, Joseph Andrew

Leask, Angel Georgette Margaret Rose
Leask, Everett Norman

LeBlanc, Pierrey Alain
LeClaire, Cody James
Legebokoff, Morgen Valerie-Lynn
Liske, Tiana Stephanie May
Lukey, Shaelynn Mae
Lunding, Akira Eva-lise
Lychuk, Mathew Jay

Mattson, Alyssa Noel
McCauley, Jessie Raylene
McHugh, Barry Lyodd
McIvor, Andrea Rebecca Rose
Meadows, Donavyn Nickolas
Metcalfe, Tynan Kinley
Mitchell, Kadra Danika Blair
Mosiondz, Austin Codey
Muir, Nathan Elliott Wayne
Muller, David Samuel Paul
Munro, Riley Mark

Nedilenka, Isaac Simon

O'Neill, London Isiah
Ohlsson, Dawsen Sean Mark

Parker, Carson Allan
Penner, Dawn Susie Michelle
Pierrepont, Colton Terry
Powell, Connor William Wayne

Rausch, Madison Brooke
Redlick, Dillon Ervin
Rideout, Bree Audrey

Sagert, Karlynne Mckenna
Seib, Paige Leona Audrey
Shlachetka, Bryan Jeffrey Wade
Slepicka, Maria Amy Ann
Sloane, Graeme Stephen Warren
Snider, Jeremy James Scott
Soloway, Raylind William
Spencer, Clayton Andrew
Staples, Branden Daniel Pierce
Stephen, Brock Alexander
Stinson, Emma Kathleen

Taylor, John Sinclair

Urban, Jessica Elizabeth

Vandepoele, Brittaney Lucille Yvette
Vanthul, Desirae Katherina
Verbo, Eric Dylan
Vessey, Timothy Charles

Watts, Jessica Taylor
Winters, Erika Zoe
Wlasichuk, McKenna Jenelle
Woytkiw, Blake Michael
Woytkiw, Riley William
Wozniuk, Brooklynn Sierra

Zamzow, Coral Marie