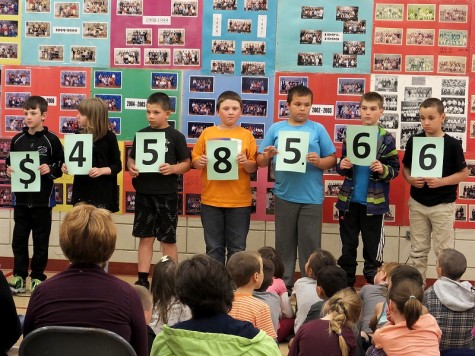 ValleyBiz Story | "It is with a heavy heart that I announce the closing of the Minitonas Fiddling Program." announced Shirley Todosichuk, the current coordinator of the program. The announcement was made during the closing ceremony for the Minitonas Early Years School on June 8, 2018.
The fiddling program was established by Peter and Christina Fleming in 2006 with financial support from the Manitoba Metis Federation. Over the years the program has included both fiddling and guitar lessons under the instruction of Desmond Lagace for 8 years, Marcel Hapel for one year and Lyneta Grenier for two years.
Todosichuk explained that the program has been unable to find a current instructor for the program and, with the additional changes of combining the two Minitonas Schools, it seemed like the right time to wind down the program.
With the closing of the program, the Minitonas Fiddling Program donated $4,585.66 to the Minitonas School to be used for playground enhancement.