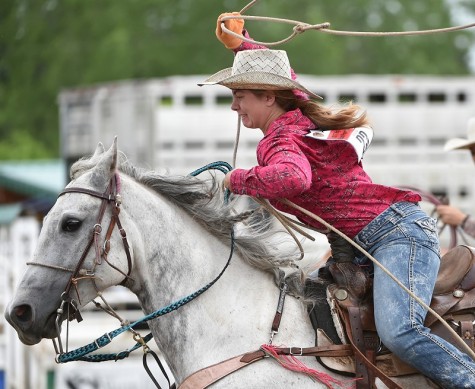 Submitted by: Angela Mullin | On June 8-10, 2018 the Ag grounds were once again alive with Rodeo action. Youth from all over Manitoba, Eastern Saskatchewan, North Dakota & Ontario came to Swan River to compete for provincial bragging rights & a chance to represent Manitoba at Canadians in Merritt BC & Nationals in Rock Springs Wyoming.
Friday started off a bit wet but the weather got better as the weekend went on! Thanks to the Swan Valley Credit Union, Swan Valley Kinsmen & the Swan Valley School division 100 school kids got to spend Friday at the rodeo, cheering on their favourite cowboys/cowgirls & learning about the many events! After the rodeo Friday night the contestants & families enjoyed pizza & apples from Y Not Johnny's!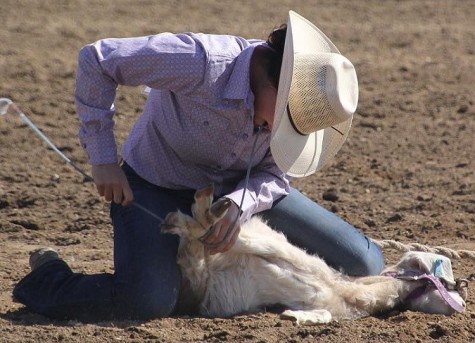 Saturday morning the Swan River Lions hosted their famous pancake breakfast in the infield, and the Kinsmen were serving up Lunch at their rodeo booth! Visitors were raving about the great food they are treated to every rodeo!
Saturday night the cowboys & cowgirls dusted off & cleaned up for their prom night! Many thanks to the wagon drivers for the special delivery of the grads to the prom! A night I'm sure they won't forget. With snacks provided by Subway and great music the kids had a great time.
Sunday morning started with cowboy church in the light horse arena. Then the graduating rodeo contestants were introduced one at a time, they each gave their thanks to the special people in their lives and shed some tears as this was their last HS Rodeo. Sunday's weather was perfect for rodeo! Peter kept the grounds in great shape all weekend and it showed with all the great runs on Sunday! After the rodeo on Sunday all contestants gathered in the curling rink for the awards banquet. The food was once again amazing and the prizes to be won impressive.
The Swan Valley HS Rodeo committee would like to thank all the sponsors, volunteers and contestants for making this such a success. We could not do this with all the help from our amazing community.
Special thanks to the Parkland Special Olympics team, they were invaluable in their help to setup & clean up!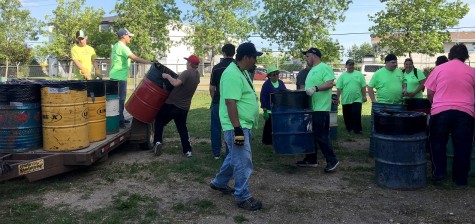 To the Thompson & McKay families you are very important to the success of our rodeos and we truly appreciate all that you do! Thank you to the Kinsmen who feed the crowds, the Swan Valley Lions who bring us breakfast on Saturday mornings, Y Not Johnny's & Pizza Place who feed the kids on Friday nights!
2019 will once again see Swan river hosting 2 rodeos! Plan to watch, ride or volunteer! If you are interested in joining MHSRA the season starts August long weekend in Roblin!! www.mhsra.com for more information
Thank you from our committee: Della McKay, Crystal Nepinak, Angela Mullin, Melanine McArthur, Peter Bresky, Bobbi Jo Moshenko, Daphne Currie, Marsha Hykyck, & Ashley Langevin.