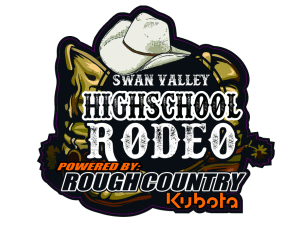 Submitted by:
Crystal Nepinak |
Swan Valley
High School Rodeo
Provincial High School
Rodeo Finals
June 8th, 9th & 10th, 2018
FREE Admission

Swan Valley High School Rodeo will be hosting the Provincial High School Rodeo Finals this weekend June 8th, 9th & 10th and Admission is FREE. The Jr & Sr High members compete Friday and Saturday. On Sunday only the High School students compete in what will be their final High School rodeo performance.
The weekend is packed with activities and we are looking forward to another great weekend of rodeo.
Friday kicks off with the rodeo starting at 10 am. The evening consists of a Pizza Party and scavenger hunt for the members.
Saturday morning starting at 7:30 am the Swan River Lions will be hosting a Community Pancake Breakfast at the Fair Grounds (by the rodeo chutes) for $5 per person, followed by the rodeo. Saturday evening, the graduating members and escorts will travel by horse & wagon, or perhaps mules, to the Swan River & Museum for graduation photos. The Cowboy Prom/Grad will be held Saturday evening and includes a grad ceremony, scholarship presentations and a dance (for members only).
Sunday starts our bright and early with Cowboy Church at 8:30 am presented by Terry & Donna Baker from The Fellowship of Christian Cowboys. This will be held at the fair grounds in the Light Horse Show Ring. It will be moved to the Bingo Room of the Curling Rink in the event of inclement weather. The final rodeo performance of the weekend will follow. To wrap up the weekend, the members will be presented with the year end awards & scholarships, topped off with a delicious banquet catered by Jamie Wasylciw and crew.
Our past rodeos have not seen many spectators in the stands and understandably so with the cold, nasty weather we've experienced. This weekend, however, looks to be much more favorable in that regard. So come on out and cheer on these young rodeo athletes.
ADMISSION IS FREE & EVERYONE IS WELCOME!
Many local businesses have been so supportive these past four years and our small group of volunteers have worked very hard to showcase the Swan Valley and what it has to offer. It makes us proud to call the Swan Valley home!
See you at the Rodeo!