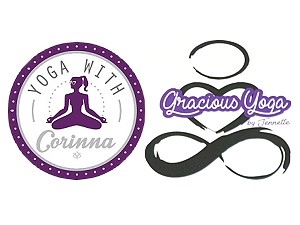 Submitted by:
Corinna Medwid |
Karma Yoga for MS
with Yoga with Corinna &
Gracious Yoga by Jennette
Sun. June 24, 2018
4:30 pm – 6:30 pm
Legion Park
Green Space Near River

Rain Location: Dance Studio (Behind Warehouse One)
For an evening of yoga – we will start with Critical Alignment Therapy to warm up and prepare the body for a hatha-flow session and finish with an extended savasana/Nirda session (aka yoga sleep).
No yoga experience required.
Donation based event with a suggested $20 minimum.
All donations go towards supporting Rob McDonald's ride for MS.