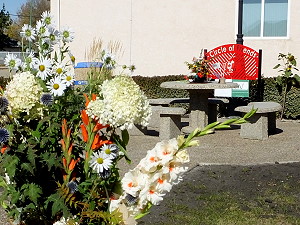 Submitted by:
Teresa Mckay |
Tent Town Garden Club
presents
Fun in the Village Square
June 23, 2018
1:00 pm – 3:00 pm
Corner of 2nd & Main
Minitonas

In celebration of Garden Week, the Tent Town Garden Club will be hosting a fun afternoon, showcasing our Village Square. Free to the public, we hope to have something for all ages. There will be a plant exchange, garden advice booth for 5 cents, China tea cup and saucer garden ornament workshop (bring your own tea cup & saucer), row marker work table and sunflower take home starter for kids….our town flower.
Folks can view our garden area and enjoy the picnic area called the Circle of Friends.
Meet the garden club members and enjoy some refreshments.
Weather permitting