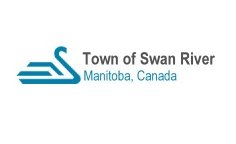 The Council of the Town of Swan River met on Tuesday, May 15th, 2018 at 7:30 pm in the Town Council Chambers with Deputy Mayor Jacobson presiding and Councillors Whyte, Friesen, Moriaux, Delaurier and Sakal present.  Mayor McKenzie was absent with permission. 

1 Call to order
2 Adoption of Agenda
Resolution No: 2018.230
Moved By: David Moriaux
Seconded By: Jason Delaurier
RESOLVED that the Agenda for the May 15th, 2018 regular meeting of Council be received.
CARRIED
3 Adoption of Minutes
Resolution No: 2018.231
Moved By: David Moriaux
Seconded By: Jason Delaurier
RESOLVED that the minutes of the May 1st special meeting and the May 1st, 2018 regular meeting of Council be adopted as received.
CARRIED
4 Delegations and Hearings
4.1 Delegation: HARM committee
HARM is a peer-based organization that provides harm reduction access, and aims for social change and community wellness. Peer based organizations are groups of people who use substances and are impacted by the social determinants of health who are working to create change in their communities.
Chelsea Cook of the Swan River HARM reduction network explained that her group assists people in the community who are actively using substances to minimize risk of health and safety. 
The group recently met with SVSD to start the process of educating students of all ages.  They are participating in a Town clean-up event next Wednesday and National Testing Day is coming up on June 27th. 
4.2 Delegation: North-West Regional Library re: budget
Kathy Sterma, Judy Schneider, Sandra Yaknovich and Gloria Stesenko of the North-West Regional Library provided statistics about the usage of the Swan River and Benito Libraries and discussed Council's proposed funding amount.  They advised that the proposed amount will create a deficit and will affect the Swan River Library mostly. They asked that Council reconsider and increase the amount of funding for 2018.
4.3 Delegation: Lawrence Hart re: Council report card
Lawrence Hart presented his opinions about Council indemnities, staff wages, staff experience, reserve funds, taxation, water rate studies and water rates to Council. 
5 Correspondence
6 New Business
6.1 National Health & Fitness Day
Resolution No: 2018.232
Moved By: David Moriaux
Seconded By: Jason Delaurier
WHEREAS:
the Parliament of Canada wishes to increase awareness among Canadians of the significant benefits of physical activity and to encourage Canadians to increase their level of physical activity and their participation in recreational sports and fitness activities;
it is in Canada's interest to improve the health of all Canadians and to reduce the burden of illness on Canadian families and on the Canadian health care system;
many local governments in Canada have public facilities to promote the health and fitness of their citizens;
the Government of Canada wishes to encourage local governments to facilitate Canadian's participation in healthy physical activities;
the Government of Canada wishes to encourage the country's local governments, non-government organizations, the private sector and all Canadians to recognize the first Saturday in June as National Health and Fitness Day and to mark the day with local events and initiatives celebrating and promoting the importance and use of local health, recreational, sports and fitness facilities;
Canada's mountains, oceans, lakes, forest, parks and wilderness also offer recreational and fitness opportunities;
Canadian Environment Week is observed throughout the country in early June, and walking and cycling are great ways to reduce vehicle pollution and improve physical fitness;
declaring the first Saturday in June to be National Health and Fitness Day will further encourage Canadians to participate in physical activities and contribute to their own health and well-being;
THEREFORE the Town of Swan River proclaims National Health & Fitness Day in the Town of Swan River as the first Saturday in June.
CARRIED
6.1.1 to rescind Resolution 12 dated February 18, 2014
Resolution No: 2018.233
Moved By: David Moriaux
Seconded By: Jason Delaurier
RESOLVED that Resolution 12 dated February 18, 2014 be rescinded;
​FURTHER BE IT RESOLVED that notification that this resolution has been rescinded be given to Manitoba Infrastructure and Transportation and the Manitoba Highway Traffic Board.
CARRIED
6.2 Bocce Ball Courts sign
Resolution No: 2018.234
Moved By: David Moriaux
Seconded By: Jason Delaurier
RESOLVED that the Bocce Ball Committee be authorized to place a sign at the north end of the bocce ball courts in Legion Park.
CARRIED
6.3 Offer to purchase Lot 15 Block 3 Plan 21440
Resolution No: 2018.235
Moved By: Jason Delaurier
Seconded By: David Moriaux
RESOLVED that Lot 15 Block 3 Plan 21440 – 304 Hill Avenue be sold to Blair Delaurier for $2,000 plus GST;
​FURTHER BE IT RESOLVED that a residential dwelling be constructed to lock up stage on this property within 2 years of the possession date. 
CARRIED
6.4 Offer to purchase Lot 5 Block 1 Plan 2717
Resolution No: 2018.236
Moved By: Jason Delaurier
Seconded By: David Moriaux
RESOLVED that Lot 5 Block 1 Plan 2717 – 18 Vivian Street be sold to Jody Ribalkin for $1,000 plus GST.
CARRIED
6.5 Offer to purchase Lot 4 Block 1 Plan 2717
Resolution No: 2018.237
Moved By: Jason Delaurier
Seconded By: David Moriaux
RESOLVED that Lot 4 Block 1 Plan 2717 – 16 Vivian Street be sold to Jody Ribalkin for $1,000 plus GST.
CARRIED
6.6 Well #4 Development – Contract Award
Resolution No: 2018.238
Moved By: Jason Delaurier
Seconded By: David Moriaux
RESOLVED that the Town of Swan River accept the Tender Bid from Ladel Construction Ltd. in the amount of $69,120.00 to perform Phase I -  Well #4 Development of the Well site upgrade.
CARRIED
6.7 SVAPL request
Resolution No: 2018.239
Moved By: David Moriaux
Seconded By: Jason Delaurier
RESOLVED that the Swan Valley Animal Protection League be authorized to install an outdoor bulletin board on the Centennial Arena grounds next to the Garage Sale bulletin board. 
CARRIED
7 Unfinished Business
7.1 Swan Valley Youth Baseball – request to build a batting cage
Resolution No: 2018.240
Moved By: David Moriaux
Seconded By: Jason Delaurier
WHEREAS Swan Valley Youth Baseball has requested to build a batting cage at Orville Minish Field;
AND WHEREAS the Recreation Committee has reviewed the information and drawing that were submitted;
THEREFORE BE IT RESOLVED that Swan Valley Youth Baseball be authorized to proceed with construction provided all required permits are in place and all capital costs are covered by their Club;
​FURTHER BE IT RESOLVED that the Town of Swan River will provide the labour as requested from the Public Works and Recreation Departments subject to availability of staff.
CARRIED
8 Reports
8.1 Superintendent of Works Report
Resolution No: 2018.241
Moved By: Jason Delaurier
Seconded By: David Moriaux
RESOLVED that the Superintendent of Works report be received.
CARRIED
8.2 Handivan Report for April 2018
Resolution No: 2018.242
Moved By: Jason Delaurier
Seconded By: David Moriaux
RESOLVED that the Handivan report for April 2018 be received.
CARRIED
8.3 By-Law Enforcement Officer March and April 2018 report
Resolution No: 2018.243
Moved By: Duane Whyte
Seconded By: Phylis Friesen
RESOLVED that the By-Law Enforcement Officer report for March and April 2018 be received.
CARRIED
8.4 May 7th, 2018 Recreation Committee minutes
Resolution No: 2018.244
Moved By: Duane Whyte
Seconded By: Phylis Friesen
RESOLVED that the May 7th, 2018 Recreation Committee meeting minutes be received. 
CARRIED
8.5 Management Meeting Minutes
8.6 Council Member and CAO reports
9 By-Laws
9.1 By-Law No. 8/2018 – Building Bylaw – Second Reading
Resolution No: 2018.245
Moved By: Duane Whyte
Seconded By: Phylis Friesen
RESOLVED that By-Law 8/2018 being a By-law of the Town of Swan River to regulate building within the Town be amended and read a second time.
CARRIED
9.2 By-Law No. 8/2018 – Building Bylaw – Third Reading
Resolution No: 2018.245
Moved By: Jason Sakal
Seconded By: Phylis Friesen
RESOLVED that By-Law 8/2018 being a By-law of the Town of Swan River to regulate building within the Town be read a third time and be passed.
Jason Delaurier – yes
Phylis Friesen – yes
Lance Jacobson – yes
Glen McKenzie – absent
David Moriaux – yes
Jason Sakal – yes
Duane Whyte – yes
CARRIED
9.3 By-Law No. 5/2018 to set rates for taxation for 2018 – 2nd reading
Resolution No: 2018.247
Moved By: Jason Sakal
Seconded By: Duane Whyte
RESOLVED that By-Law No. 5/2018 being a By-Law of the Town of Swan River to set rates for taxation for the year 2018 as amended be read a second time.
CARRIED
9.4 By-Law No. 5/2018 to set rates for taxation for 2018 – 3rd reading
Resolution No: 2018.248
Moved By: Jason Sakal
Seconded By: Duane Whyte
RESOLVED that By-Law No. 5/2018 being a By-Law of the Town of Swan River to set rates for taxation for the year 2018 be read a third time and be passed.
Jason Delaurier
Phylis Friesen
Lance Jacobson
Glen McKenzie
David Moriaux
Jason Sakal
Duane Whyte
CARRIED
10 Other resolutions
10.1 To approve accounts
Resolution No: 2018.249
Moved By: Duane Whyte
Seconded By: Jason Sakal
RESOLVED that the accounts as follows be hereby approved for payment:
(1)  General Accounts from Cheque No. 22379 to No. 22482 for a total of $240,656.60.
 (2)  Payroll Account from Cheque No. 4217 to No. 4224 for a total of $107,996.43.
CARRIED
10.2 to authorize attendance at AMM Parkland June District meeting
Resolution No: 2018.250
Moved By: Jason Sakal
Seconded By: Phylis Friesen
RESOLVED that the Mayor, Council member and the CAO be authorized to attend the AMM Parkland June District meeting being held in Swan River on Friday, June 8th, 2018.
CARRIED
10.3 to authorize attendance at G5 meeting
Resolution No: 2018.251
Moved By: Jason Sakal
Seconded By: Phylis Friesen
RESOLVED that Mayor, Council and the CAO be authorized to attend the G5 meeting being held in Minitonas, MB on June 4th, 2018.
CARRIED
10.4 to receive the North-West Regional Library 2017 audited financial statements
Resolution No: 2018.252
Moved By: Jason Sakal
Seconded By: Phylis Friesen
RESOLVED that the North-West Regional Library 2017 Audited Financial Statements be received.
CARRIED
10.5 to approve leave of absence
Resolution No: 2018.253
Moved By: Jason Sakal
Seconded By: Phylis Friesen
RESOLVED that a leave of absence be approved as requested in the letter attached as Schedule "A". 
CARRIED
10.6 Ferric Sulphate application- Motor Replacement
Resolution No: 2018.254
Moved By: Jason Sakal
Seconded By: Phylis Friesen
RESOLVED that the Superintendent of Works purchase a replacement motor for the application of Ferric Sulphate in the Lagoon from Watertown Inc in the amount of $8,018.00.
CARRIED
11 In Camera
Resolution No: 2018.255
Moved By: Duane Whyte
Seconded By: Jason Sakal
RESOLVED that, pursuant to Section 152(3) of the Municipal Act, Council go into Committee and close the meeting to the public.
CARRIED
12 Out of Camera
Resolution No: 2018.256
Moved By: Jason Delaurier
Seconded By: David Moriaux
RESOLVED that pursuant to Sections 152(4) of the Municipal Act this meeting be reopened to the public.
CARRIED
13 Adjournment
Resolution No: 2018.257
Moved By: David Moriaux
Seconded By: Jason Delaurier
RESOLVED that this regular Meeting of Council now adjourn.
CARRIED