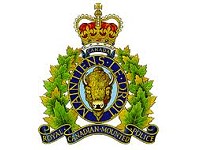 RCMP Media Release |
On May 9, 2018, at approximately 9:00 am, Swan River RCMP were dispatched to a report of a fire on Main Street in Swan River, Manitoba.

When officers arrived on scene, an apartment block was on fire, and people were known to be inside. Two officers blocked traffic to ensure the firefighters had room to work while other officers assisted the fire department in evacuating people from the building. Four residents of the building were rescued, with three of them being taken to hospital because of minor injury.
The cause of the fire appears to be suspicious. The Office of the Fire Commissioner is assisting with the ongoing investigation.