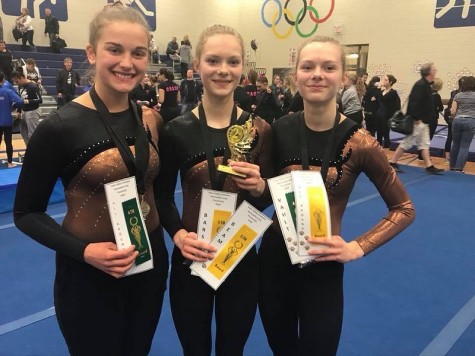 Submitted by: Jakki Lumax | The SVRSS gymnasium was filled with tumbles and cheers as the Swan Valley Cheetah's hosted their Beginner Invitational on Friday, April 20, 2018 and the 2018 Manitoba Gymnastics Provincials on Saturday, April 21 and Sunday, April 22.
In the Pre Provincial Comp, Jada Kujanpaa came in second with Sierra Makasoff and Ali Kujanpaa taking home forth and fifth places.
In the Advanced ages, Rhiana Clelland received third on vault, Saige Behrmann received third on bars, Jillian Hrycyk was first on vault and Neva Zamzow was third on vault and beam. Kemi Bulcyz was second and Danica Hrycyk was third all around.
The Intermediate ages saw Jillian Boychuk received second all around and Peyton Leman was third on vault.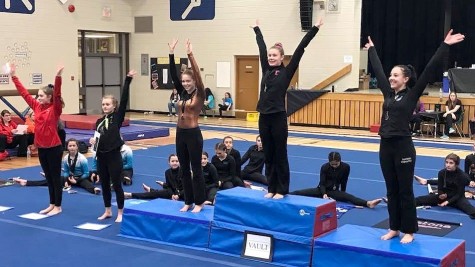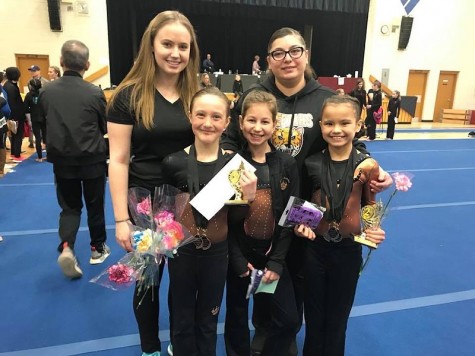 Numerous other gymnasts received fourth place and below at different ages through out. For more scores visit www.gymnastics.mb.ca.
Head Coach Elvis Cardenas would like to thank the gymnastics parents committee and board members, the Swan Valley School Division and the Svrss custodial staff of the SVRSS for all of their help and support.