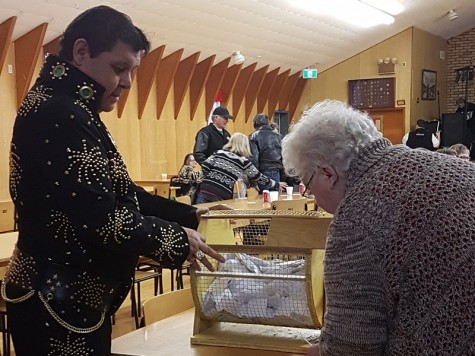 Submitted by: Lyle Malley | A great time was had by all that attended the Elvis tribute concert on April 13, 2018 at the Birch River Legion Hall. The evening started out with a few Merle Haggard songs before Elvis took the stage.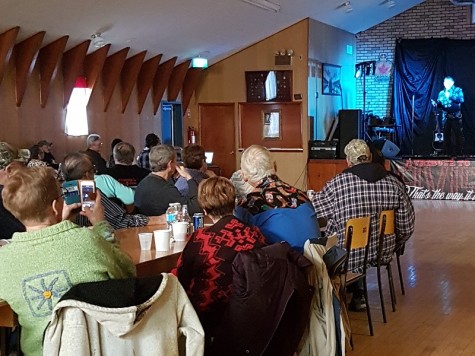 It didn't take long for people to hit the floor and dance to the songs of the King.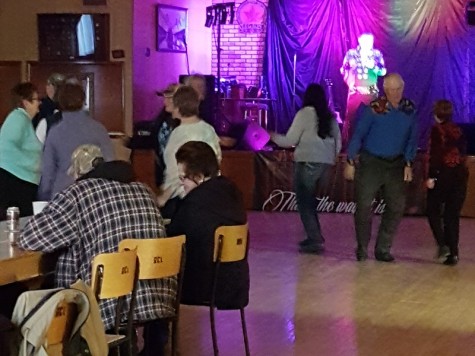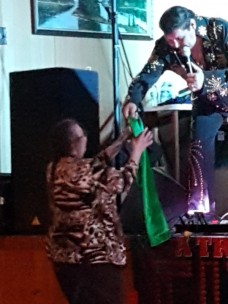 Some of the lucky ladies even received a souvenir scarf from Elvis himself.
The evening was topped off with a 50/50 draw.
The winners were
1st Renate Wille of Swan River
2nd Larry Nystom of Norquay SK
3rd Nelson Rusk of Birch River.
The members of the Royal Canadian Legion Br#48 would like to thank all the people that attended and also those who purchased 50/50 tickets.

We would also like to thank Don Constant and crew who traveled from The Pas to put on a great show.