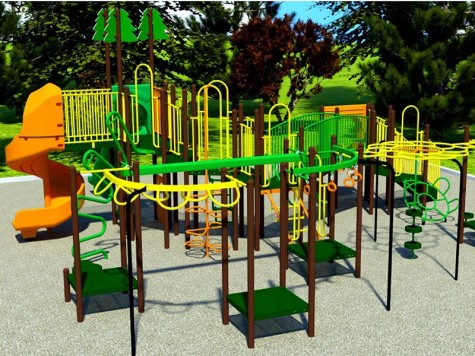 Sample Playground Equipment: Source Minitonas Middle Years School
ValleyBiz Story | The Swan Valley School Division (SVSD) has received formal approval from the Province of Manitoba to close Minitonas Early Years School and renovations to accommodate the students at Minitonas Middle Years School have already begun.
While the students are out of the school for spring break, during the week of March 25 – 31, 2018, the existing lockers will be removed and new ones will be installed. Plans are also underway to re-arrange and renovate some of the classroom space to provide a better learning experience for the students and to meet the needs of the younger students. For example, a new bathroom will be created for the Kindergarten students, a mobile computer lab will be provided and the band room will be relocated and expanded. New flooring will be installed in several classrooms and throughout the hallway along with various other projects.
One of the most exciting changes for the students will be the installation of new playground equipment. The playground equipment is scheduled to be installed in August 2018 so it will be ready when students arrive in the fall. The school is looking for volunteers to assist with the installation.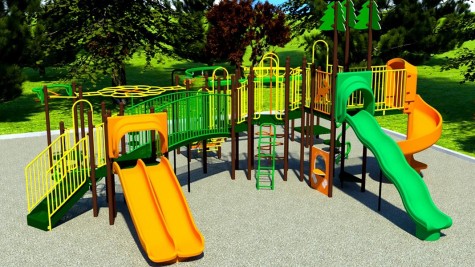 Sample Playground Equipment: Source Minitonas Middle Years School
Faced with declining enrollment within the SVSD and a significant reduction in provincial funding, the decision to consolidate the two schools was the result of a formal review by the SVSD to identify savings that could be gained by reorganizing, consolidating and/or closing schools within the division. The change will provide Minitonas with one K-8 school with approximately 115 – 120 students and is projected to save the SVSD between $150,000 and $190,000 per year.
With these savings confirmed, the SVSD Board of Trustees passed its 2018/19 Budget on March 12, 2018. The special levy will increase by 3.9% and the special requirement will increase by .41%.