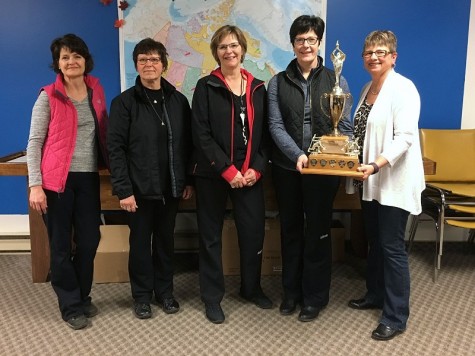 Pictured above: 1st Event Sponsored by Rogers,
Winners Darlene Beck, Joanne Hart, Shelly Jersak, Fran Argue
Submitted by: Marilyn Peters | The Swan River Ladies Curling Club held its 90th annual bonspiel March 16 to 18, 2018 with 28 teams participating. The luck of the Irish was with some while not so much with others but a fun weekend was enjoyed by all.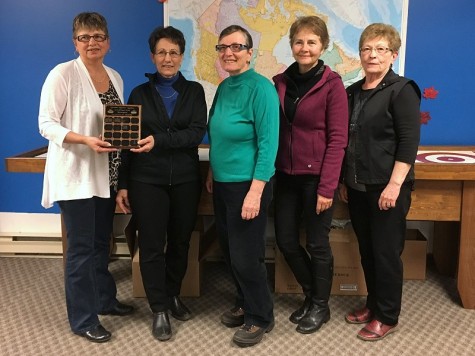 Pictured above: 2nd Event sponsored by OK Tire,
Winners: Mary Jenner, Inge Orf, Peggy Kalynuk, Donalda Mills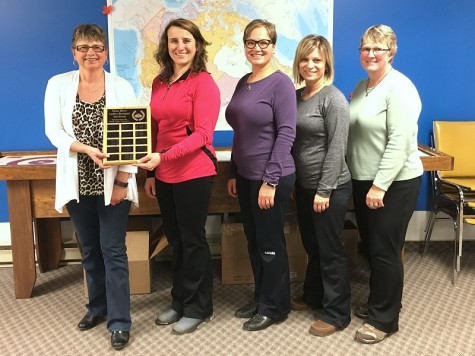 Pictured above: Third Event sponsored by Star City Cinema,
Winners: Sandra Tibble, Tammy Connolly, Lori Sauder, Brenda Fisher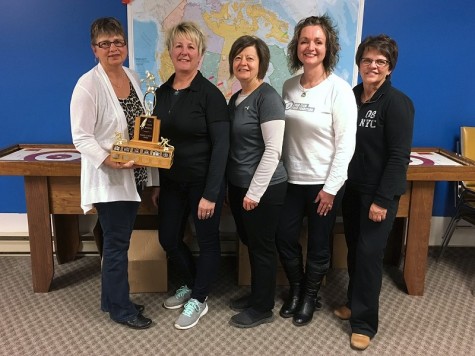 Pictured above: Fourth Event sponsored by Westwood Inn,
Winners: Marilyn Peters, Mary Ellen Parsons, Tracey LaForce, Jill Eggie

The club extends a sincere thank you to all the curlers, the community center staff as well as our generous sponsors who made the weekend a success.