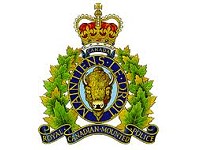 RCMP Media Release |
On March 20, 2018, at approximately 11:00 am, Winnipegosis RCMP, with assistance from Ste. Rose du Lac and Dauphin RCMP, executed two Controlled Drugs and Substances Act warrants simultaneously at two residences on Arena Road in Camperville, Manitoba.
At one residence, police arrested Arnold Joseph Guiboche, 58, and Gail Charlene Guiboche, 52, both of whom were charged with Possession of Cocaine for the Purpose of Trafficking.
At the second residence, police arrested Thomas Van Lynn, 52, and charged him with Possession of a Controlled Substance (prescription medications) and Possession of Marihuana for the Purpose of Trafficking.
In total, from both residences, police seized cocaine, a variety of prescription medications being stored in unmarked vials, marihuana, drug paraphernalia, cash and ammunition.
All accused have been released from custody pending future court dates.