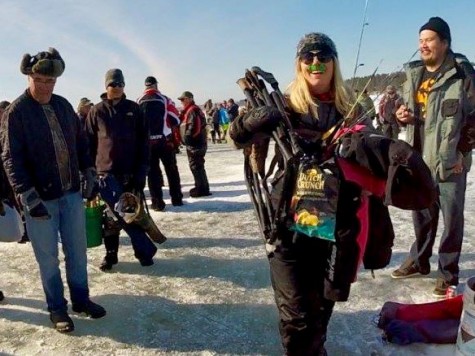 Submitted Story: Photos by Doug Watson, Dale Nobel, Brett Church |
The Swan Valley Lions want to sincerely thank all the people that came out to enjoy the 21st annual Billy Beal Ice Fishing Derby at Whitefish Lake on March 17, 2018. Over 600 people that came out enjoyed the beautiful weather and great food.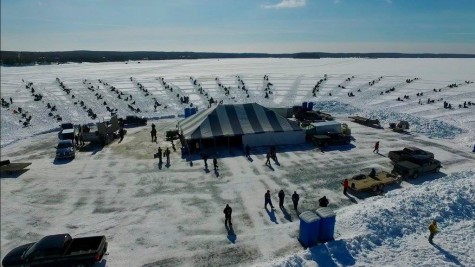 The day started off cloudy but as everyone went out to fish the clouds broke and everybody enjoyed a bright and warm day.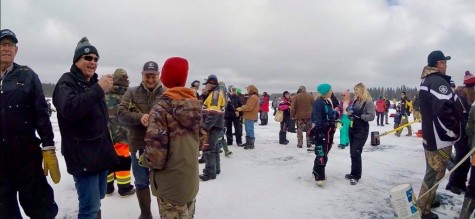 27 fish were caught in total with 15 of those taking home prizes.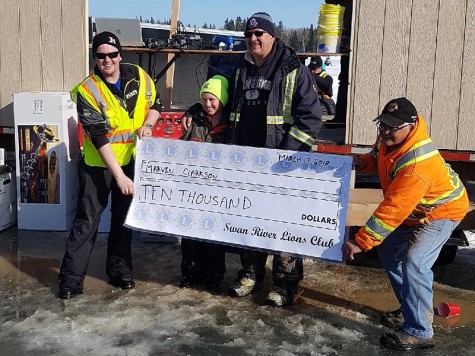 Pictured above: The $10,000 grand prize went to Marvin Clarkson with a 7 pound 14 ounce pike.
The Swan Valley Lions want to thank all of the sponsors who make the derby possible.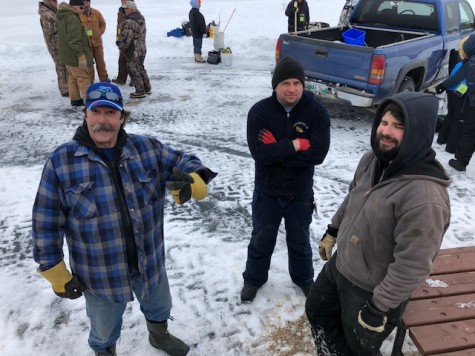 Proceeds from the Billy Beal Classic Fishing Derby go into the Valley Lions Medical Assistance Fund. The fund uses proceeds to help valley residents with medical expenses. To date the Medical Assistance Fund has paid out over $250,000 to more then 300 residents.