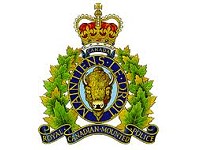 RCMP Media Release |
On March 17, 2018, at 2:25 am, the Swan River RCMP responded to a report of a snowmobile collision located approximately 6 kilometres southeast of Swan River.
A 43-year-old male, from Swan River, was travelling with a small group when it appears he lost control of his snowmobile and veered off the trail colliding with a tree. He was transported to hospital where he succumbed to his injuries and was pronounced deceased.
The deceased was wearing a helmet and police believe that speed and alcohol are factors in the collision.
Swan River RCMP continue to investigate.