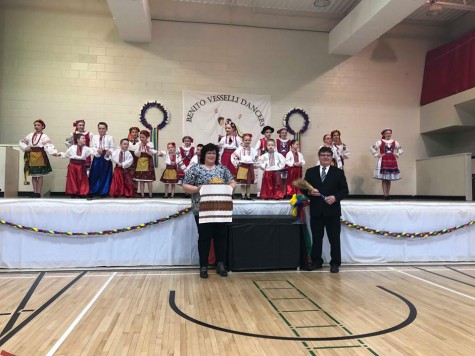 Submitted by: Leigh Osatchuk | The Benito Vesselli Dance Club held their 36th Annual Concert on March 10, 2018. Family and friends, along with spectators from the community gathered in the Benito School Gym to enjoy the fantastic presentation put on by the dancers.
The entire club kicked off the show with the Privyt – a welcome to all. Our Hospidor and Hospodynia were Richard and Debbie Stechyshyn – presenting them with the symbolic wheat, bread and salt was their grandchildren Richden and Treden Long.
Taking the stage after the intermission was our guest dancer, Kemi Bulycz. Desserts and coffee were offered during intermission – along with a penny auction.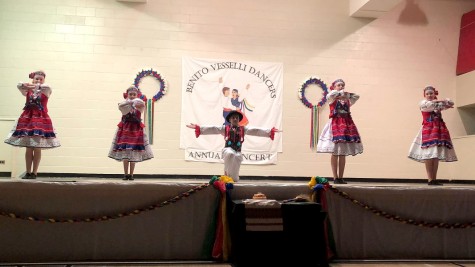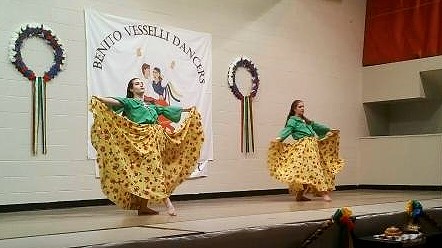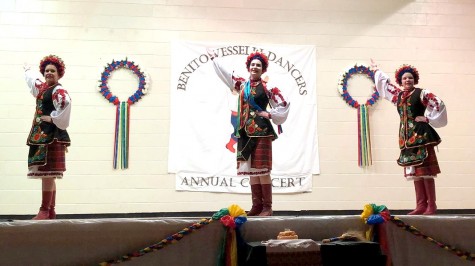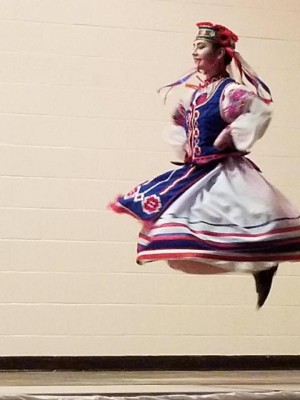 A special performance by Morgan Bresky was celebrated, as she is graduating high school in June and will end her 12 year career with Vesselli.
The show rounded out with the entire club performing a finale dance, in Kolymeka style. Joining in the celebration was our long time instructor Amanda Bulycz and her daughter. The show closed with the dancers receiving their "years of dedication" certificates and presentations to our 5 year dancer, our graduate and instructor."