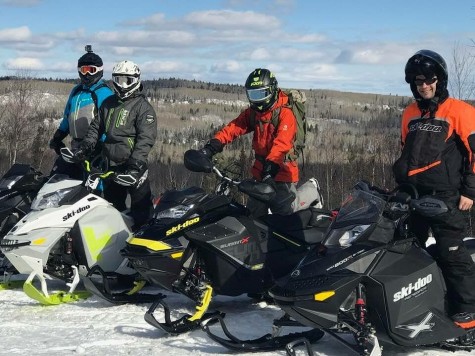 Submitted by: Connie Beaudry | A total of $5,200.00 was given away in cash prizes at the 2018 Bellsite 39th Annual Poker Derby on February 25, 2018.
An estimated 200 sleds attending with 209 registered drivers. Lisa Towers wins 10% of prize money($1,040.00) with 300 ghostriders (the most ghostriders prize). Honourable mention to Bert Sutherland 170 ghostriders, Melissa Wasylciw 83 ghostriders,Mel Edmunds 74 ghostriders and Garth Scott 34. What a great contribution!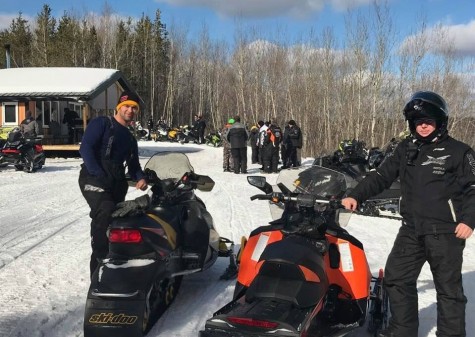 1st prize went to Mel Edmunds with 4 aces $2,080.00
2nd prize went to Blaine Campbell with 4 kings $1,404.00 ( Mel Edmunds driver $156.00)
3rd prize went to Derek Bohlken with 4-3's $520.00
A fortunate 13 people took home silent auction items ranging in price from $75 and up. A lucky winner took home $660.00 from the 50/50 draw.
A good hot home cooked meal was served with roast beef, sweet and sour pork, cabbage rolls and home baked beans to name part of the menu, and we cannot forget the delicious dessert of pie and ice cream. Pie and ice cream are good on any day! Yum!
We would like to thank
All the drivers and ghostriders, you make our day…..special
*our warm up cabin sponsor-Spruce Products Derek and Aaron for the delicious smokies, cookies, hot chocolate warm cabin and of special concern " bathrooms"
*our door prize donators (63) for a great selection of prizes and cash
*North Mountain Riders snowmobile club for your part in our derby
*all radio, television and web site community ads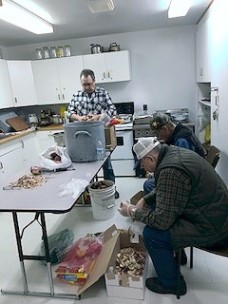 *the many volunteers,
from trail markers to shoppers to organizers and kitchen workers
We thank you all for your donation of your valuable goods, money and time.
We are a small community, 13 families donated food, and we are so very very happy to have volunteers to work for us, it took 18 dedicated volunteers to work for the day and especially to the few who did double duty, who worked tirelessly the entire day.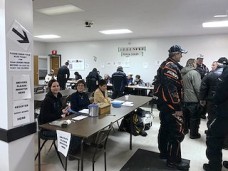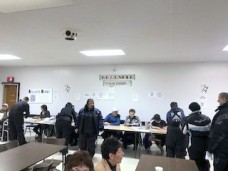 "No doubt North Mountain Riders dedication and commitment to grooming the trails in the North Mountain was a testament today by providing some of the top riding trails in the Province.
There must have been almost two hundred sleds participating in the Bellsite Poker Derby through the Porcupine Mountains. Participants from across the province were in the valley this weekend and comments about the trail network was awesome.
Be proud of your efforts because these local clubs have provided some of the best family recreation anyone could ask for AND there is a month left."
Direct quote from Rick Wowchuk.