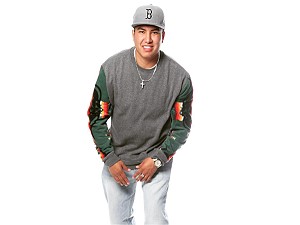 Submitted by:
Jessica Lacasse |
Mike Scott
"The Warrior Within"
March 13, 2018
1:00pm – 3:00 pm
Elbert Chartrand
Friendship Centre
1413 Main Street
Swan River

No Cost to Attend – Please register with Jessica Lacasse @ 734-6618 or jlacasse@pmh-mb.ca or Tanya Powell at 734-9301.
The Swan Valley Committee for the Elimination of Sexual Abuse in partnership with Tracia's Trust and the Elbert Chartrand Friendship
Centre present … An intimate speaking engagement with Aboriginal role model and Motivation Speaker Mike Scott.
Mike shares his story of struggle and transformation through addiction, family breakdown, crime and poverty. His personal mission now is to help break the cycles that hold people down. His powerful and personal message is relatable and somehow filled with hope.