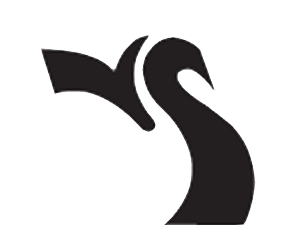 Swan Valley School Division Board Announcement
February 14, 2018 |
The Board conducted Community Meetings throughout the Valley sharing some of the challenges it faces over the next few years.
During these Community Meetings, the Board solicited feedback from attendees and invited all Valley residents to participate in a survey to provide suggestions to the Board. The Community Meetings were well attended and some great discussions occurred; in addition, over 380 residents participated in the online survey.
Thanks to everyone for taking the time to participate in this process. Your input, ideas and thoughtful responses were greatly appreciated and extremely helpful in assisting the Board in making its decisions.
The Board reviewed all the surveys and meeting notes and after much discussion will proceed in the following manner:
1. The Board will write a letter to the Minister of Education requesting that Minitonas Early Years School be closed. K-4 students will be moved to Minitonas Middle Years School, thus creating one K-8 school with an enrollment of about 110-115 students. This to occur for the 2018-19 school year.
2. Birch River School will become a K-6 school instead of a K-8 school. Grade 7/8 students from Birch River School will attend Bowsman School.
3. The restructuring of Swan River Schools will be put on hold until a more thorough study can be conducted.
Rational #1 – Closure of Minitonas Early Years School
The Community has two schools, both of which operate well below enrollment capacity.
All students can be accommodated at Minitonas Middle Years School. This will create one
K-8 school of 110-115 students. The grade configuration and class enrollment would be as follows:
Kindergarten – 11
Grades 1/2 – 22
Grades 3/4 – 21
Grade 5 – 13
Grade 6 – 14
Grade 7 – 13
Grade 8 – 17
This will require seven classrooms. Minitonas Middle Years School has nine classroom spaces. The two additional rooms can be used for a standalone Band/Music Room and a Library.
The Board would provide a portable Computer Lab to the school. If the school wanted, it could incorporate a Computer Lab into the Library.
This consolidation not only reduces our footprint, it also allows us to reduce our operating costs and allows for more efficient staffing.
Total savings are as follows:
Salaries non-teaching staff $80,000
Salaries teaching staff $56,250 – $93,750
Operations $22,000 – $25,000
Total: $158,250 – $198,750
Professional Staff with permanent contracts would be transferred to suitable positions within the Division. We will be talking to the Secretary and Custodian about their situation on an individual basis.
The School Division would suggest to the province that whoever buys the elementary school must accommodate the daycare.
A community meeting to answer questions will be held at Minitonas Middle Years School on Feb 20, 2018 at 7:00
Rational #2 – Birch River School to become a K-6 School

It is always difficult to close the only school in a community. The Board feels that before a community's only school is closed, every avenue should be explored. In discussions with the RM of Mountain, they indicated that they have recently instituted a number of initiatives that they feel will attract more residents to the area. In addition, the RM of Mountain would also like to explore the notion of repurposing some of the space at the school for its own use.
Additional time is needed to test the viability of these initiatives. The Board wants to provide this additional time; however, budget challenges make it impossible to totally accommodate the status quo. Changing Birch River to a K-6 school does allow the Board to save money on staffing while keeping the school open.
A further concern is that the current enrollment at the Grade 7/8 level is too low to provide sound programing and extra-curricular opportunities. Moving the students to Bowsman will provide better programing and more opportunities for extra-curricular activities. Bowsman can accommodate the additional students without a staffing increase.
Changing Birch River School to a K-6 school will result in the following grade configurations, class sizes and staffing:
Kindergarten to Grade 3 – 16
Grades 4 to 6 – 17
Staffing – 3.5 FTE
Current Staffing – 5.0
This will allow the Division to reduce staffing by 1.5 teachers or about $112,500.
Teaching Staff on permanent contract would be offered another position within the Division.
This allows the Board to get some budgetary relief and allows time for the RM's initiatives to become reality. If after a year, enrollment challenges persist and the Board still faces budgetary challenges, closure will be revisited.
A community meeting to answer questions will be held at Birch River School on Feb 22, 2018 at 7:00
Rational #3 – Delay Swan River Schools' Restructuring
This issue requires further study and analysis. At this time, it is difficult to know what enrollments in schools outside of Swan River will do. If they continue to drop, more closures may occur, which would affect attendance patterns for schools in Swan River. Further complicating Swan River Schools' configuration is the French Immersion Program. There is no clear consensus at this point, on whether a standalone school or dual track school is the best configuration for the long-term growth and viability of the French Immersion Program.
Given these uncertainties, the Board will delay the restructuring of Swan River Schools for now until a more comprehensive study can be conducted over the next few years.
Thanks to all for the manner in which you conducted yourself during the Community Meetings. These are difficult times which require hard choices, yet everyone was positive and understanding about the challenges the Board faces, for that we are eternally grateful.