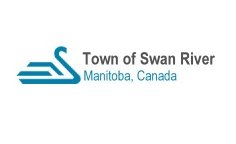 Town of Swan River
Public Notice
February 2, 2018
8:45 am |
This issue only affects Town residents and businesses.

It is with great pleasure that we announce that we now have 2 operational wells and we are able to remove the request to restrict and conserve water; people can now resume normal water usage.
We extend our great appreciation to our onsite work crews who worked late into the night to replace a new pump and its related hardware into one of the wells. The well was flushed and tested throughout the night and deemed operational. Work crews will now commence work on the second well head and install its pump and related components. Once installed it will also be flushed and tested before being put into operation.
Please be assured that all water has been and continues to be tested.
There continues to NO boil water advisory in effect.
The Town of Swan River Council and Emergency Operation Centre staff want to thank our residents and business community for their understanding and support during this difficult time. The list of people to thank is endless but includes our public works employees, volunteers, engineers, consultants, well drillers and neighboring municipalities for their offers of support for anything we may have required.