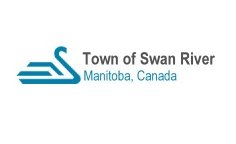 ValleyBiz Story |
The State of Emergency continues in the Town of Swan River (TSR) as they continue trying to identify the source of the problem that caused a reduction of pressure in the Town water system.
The state of emergency was declared earlier this morning and the TSR has requested that residents conserve water.
"Everyone is doing an outstanding job." said Deputy Mayor, Lance Jacobson. "We are watching our reserves and everyone is doing a very good job of what we asked them to do." he added.
Jacobson advised that the TSR has set up a station for potable water and bulk water at the Swan Valley School Division Trades Building on 3rd Street North. Bottled water will be available with a limit of one case per person and there will also be a fill station for non-potable water for which residents can bring their own containers.
The station will operate during the following hours.
Sunday, January 28, 2018 from 7:00 pm – 10:00 pm
Monday, January 28, 2018 from 8:00 am – 10:00 pm
Porta-Potties will also be available at the Swan Valley Co-op Car Wash during these hours.
Town staff have been checking in on residents of senior housing units and delivering water and volunteers are going door to door to make sure everyone is informed of the situation.
"We have not issued a boil-water advisory because it it not necessary at this time." said Jacobson. Jacobson indicated it is likely there will be some sort of boil advisory at some point and should that happen, an updated statement will be issued.