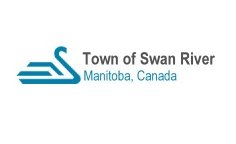 Town of Swan River Media Release |
January 28, 2018
The Town of Swan River is experiencing a major break in its water pumping and distribution system and is instructing all residential and commercial properties to reduce water consumption.
Pressure in the system has been reduced and a total loss of water throughout the town is imminent.
A state of Local Emergency has been declared and residents will be updated as the situation changes. It is expected thewater will run out some time on Sunday.
There is NOT currently a boil water advisory in effect and the water is safe to drink, but a boil water advisory is expected later on today. Please watch/listen for boil water advisory notification. For more information call 204-734- 8963