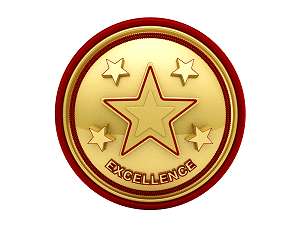 Submitted by:
Shirley Todosichuk
By Jakki Lumax
This article is re-published with permission from the Swan Valley Star and Times
The Parkland Special Olympics team is gearing up for an exciting year with six athletes having been chosen to represent Manitoba in two separate national events: the 2018 Special Olympics Canada Bowling Championships (SOCBC) in Charlottetown, P.E.I., May 14-20 and the 2018 Special Olympics Canada Summer Games (SOCSG) in Antigonish, N.S., July 29 – Aug. 5.
Representing the Parkland and Manitoba at the 2018 SOCBC are bowlers Allison Landels, Jeremy Stephen, and Cheyenne Branden. And at the 2018 SOCSG is swimmer John Schabert, athletics competitor Kendall Leslie and Bocce Ball athlete Ricky Zimmer. June Mosiondz, the coach for Tiger's Floor Hockey, Tiger's Bowling and Blazin' Athletics has also been selected as the Head Coach for Team Manitoba 5-Pin Bowling.

Allison Landels
Swan Valley
5-Pin Bowling

Jeremy Stephen
Swan Valley
5-Pin Bowling

Cheyenne Branden
Russell
5-Pin Bowling


John Schabert
Swan Valley
Swimming


Kendall Leslie
Swan Valley
Athletics


Ricky Zimmer
Swan Valley
Bocce
As a region, the Parkland is expected to pay $1,500 per athlete for travel expenses, uniforms and extras, thus the coaches and athletes will look to fundraising. The first fundraiser, the Special Olympics Manitoba (SOM) Provincial Raffle, was unveiled early in December. It includes an opportunity to win a VIP National Games Experience in Nova Scotia, and a 50/50 draw to be made on June 1. Other fundraisers, including the Annual Polar Plunge, Dance Fever, and SOM Awareness Week BBQ, will be unveiled as the year continues, however, the ongoing Draft an Athlete option is also a great way for the community to contribute to the athletes. "The Draft an Athlete program is about building partnerships between athletes involved in Special Olympics and the communities in which they live, train, and make us proud," said Mosiondz. "For National athletes, they train three to four times a week in their home town communities." SOM is requesting your sponsorship commitment to a one-year contribution. Sport specific Team Sponsorships are also available as a package.
"To represent one's province on the national stage is a great privilege and honour," said Mosiondz. "For some of our athletes this is a once in a life time opportunity. They are over the moon about representing their province, Manitoba. For some this is their first chance at getting to travel by air plane across Canada or even travelling out of Manitoba. There are a lot of first experiences."
"Of course donations would make life a lot easier," said Shirley Todosichuk of SOM. "The SOM website has a donation button to make an online contribution and donations can be made locally by cheque to SOM Parkland Region."
Donations can be sent to SOM Parkland, Comp 10, RR 2, Swan River, MB R0L 1Z0. Draft an Athlete online donations at Special Olympics Manitoba Parkland can be made by clicking here.