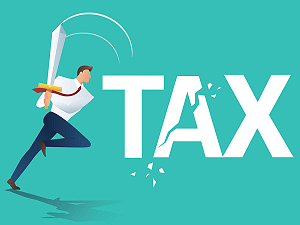 ValleyBiz Story |
Some Town of Swan River (TSR) Councillors have been advocating to eliminate the business tax to make Swan River more competitive with most other municipalities in the province that have already done so.

A delegation from the Chamber of Commerce (Chamber) recently attended a TSR Council meeting to voice their opinion regarding the business tax. Chamber President Johnny Wintoniw, Past President Naomi Neufeld and Executive Coordinator Stacy Grindle presented a proposal to continue the Swan River business tax and forward the funds to the Chamber.
"You guys did not come a moment too soon as there were a few of us on council that were really going to push this coming budget year to try to eliminate the business tax entirely." said TSR Councillor Jason Delaurier.
The Chamber proposed that $75,000 per year in business taxes be entrusted to them for distribution between Chamber and Tourism activities. The Chamber would use the funds to expand the existing Executive Coordinator position to a full time position and, of the remaining funds, $30,000 would be directed to Chamber initiatives and $22,500 would be allocated to tourism activities.
Wintoniw explained their intention is to enhance the existing Valley in the Mountains board. "With Valley in the Mountains I think that it has been an organization that has kind of slipped away. You don't hear a lot about them. I think right now the only thing they are doing is maybe the booklet." he said. Tourism activities would be determined by the tourism board but subject to approval by the Chamber Board. "As a result, instead of it being 3 people who make a decision to spend funds, we've got 6 or 9 or 12 people making a decision." said Wintoniw.
Initially, the proposed 3 year pilot project would be funded entirely by Town of Swan River business taxes but the Chamber hopes other municipalities will implement a business tax to generate funding for the Chamber as well.
The proposal stemmed from concerns by the Chamber Board that 80% of Grindle's day is currently being spent on tourism when they feel it should be focused on working with businesses and economic development. Swan Valley RISE, which has a current mandate of tourism, covers the cost of 60% of Grindle's day.
"If this isn't something that the council wants to go forward, I can foresee that the Chamber of Commerce would look at liquidating that building and moving on to meeting in a restaurant because there is no way we can continue to fund our building and continue to fund Chamber of Commerce activities." said Wintoniw.