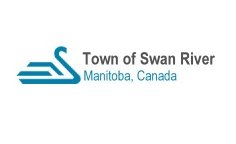 The Council of the Town of Swan River met on Tuesday, November 7th, 2017 at 7:30 pm in the Town Council Chambers with Mayor McKenzie presiding and Councillors Friesen, Whyte, Jacobson, Moriaux and Delaurier present.  Councillor Sakal was absent with permission.  
1 Call to order
2 Adoption of Agenda
Resolution No: 2017.515
Moved By: David Moriaux
Seconded By: Jason Delaurier
RESOLVED that the Agenda for the November 7th, 2017 regular meeting of Council be received.
CARRIED
3 Adoption of Minutes
Resolution No: 2017.516
Moved By: David Moriaux
Seconded By: Jason Delaurier
RESOLVED that the minutes of the October 17th, 2017 regular meeting of Council be adopted as received.
CARRIED
4 Delegations and Hearings
4.1 Delegation: Jack Dyck, Donna Martin, Kim Kuruliak, Warren Houle – SVETP and Work Crew program
Kim Kuruliak, Team Leader for the Swan Valley Employment and Training Project advised that SVETP can provide a wide range of services to individuals seeking employment.  The SVETP team works together to provide the following services: resume and cover letter development, job search assistance, training and application forms, interview preparation, educational information, skills development and career exploration.  Clients can utilize a large Job Board when they arrive to the office, where they will see all local jobs that have been advertised in the local newspaper, online, or by employers calling in.  All clients have access to a telephone, computer and faxing services for employment or educational purposes.  On average, SVETP can have between 5 – 20 individuals come in and out of the office daily to access our resources and services.  SVETP offers a two week Job Readiness Program (JRP) quarterly throughout the year.
 
SVETP is expected to provide services to 200 new clients during this contract year, as well as allowing us to carry forward up to 20 clients from the previous contact year; ultimately providing employment assistance to 220 clients in total.  As of October 31, 2017, SVETP is pleased to inform that the team has provided services to a total of 111 individuals (103 new & 8 carry overs), which 51.5% of the contract obligations.  The goal for the remainder of this year's contract is to continue to provide support to our active clients as well as welcome any new clients and get them started on the path to successful employment opportunities.
Warren Houle, Recreation Department Work Crew Program Supervisor, advised that he provides mentoring, on the job training and job search assistance for the work crew members.  The crew works in different areas of the Town but mostly in the parks and at the arena. He advised Council that access to a truck all year round would greatly benefit the program.  
4.2 Delegation: Amanda Chartrand, Restorative Justice Week
Resolution No: 2017.517
Moved By: David Moriaux
Seconded By: Jason Delaurier
WHEREAS in the face of crime or conflict, restorative justice offers a philosophy and approach that views these matters principally as harm done to people and relationships; and,
AND WHEREAS restorative justice is a non-adversarial, non-retributive approach to justice that emphasizes healing in victims, accountability of offenders, and the involvement of citizens in creating healthier, safer communities; and,
AND WHEREAS this year's theme for Restorative Justice Week is "Inspiring Innovation"; it is an opportunity to learn about restorative justice, as well as educate and celebrate along with other communities across the country during the week.
THEREFORE BE IT RESOLVED that the week of November 19 – 26, 2017 be proclaimed as "Restorative Justice Week" in the Town of Swan River.
CARRIED
4.3 Delegation: Letter from Brent Parachoniak to be presented by Carl Robblee
Carl Robblee presented a letter to Council on behalf of Brent Parachoniak regarding  road access to the property located at 509/511 Kelsey Trail.
4.4 Delegation: Fall Leaves and Preventative Maintenance in Legion Park – Mary Snelgrove and Marjorie Coulthart
Mary Snelgrove and Marjorie Coulthart spoke about the leaves in Legion Park and the high winds that occurred in October.  They suggested that a preventative maintenance plan be put in place so that the accumulation of leaves in the park is kept to a minimum.
5 Correspondence
6 New Business
6.1 Vac Truck Boiler replacement
Resolution No: 2017.518
Moved By: David Moriaux
Seconded By: Jason Delaurier
Resolved that the Superintendent of Works purchase a new boiler from Joe Johnson Equipment in the amount of $6,408.93.
CARRIED
6.2 Aquatic Centre Building Envelope Assessment
Resolution No: 2017.519
Moved By: Jason Delaurier
Seconded By: David Moriaux
RESOLVED  that the Town hire Building Envelope Ltd. to conduct a building envelope assessment of the Richardson Recreation and Wellness Centre for a total cost of $4,250.00.
CARRIED
7 Reports
7.1 Superintendent of Works Report
Resolution No: 2017.520
Moved By: Jason Delaurier
Seconded By: David Moriaux
RESOLVED that the Superintendent of Works report be received.
CARRIED
7.2 MARRC Eco Centre site visit report
Resolution No: 2017.521
Moved By: Jason Delaurier
Seconded By: David Moriaux
RESOLVED that the MARRC Eco Centre site visit report be received.
CARRIED
7.3 October 2017 Fire Department report
Resolution No: 2017.522
Moved By: Jason Delaurier
Seconded By: David Moriaux
RESOLVED that the October 2017 Fire Department report be received.
CARRIED
7.4 Service Tracker report for March – October 2017
Resolution No: 2017.523
Moved By: Jason Delaurier
Seconded By: David Moriaux
RESOLVED that the Service Tracker report for March – October 2017 be received.
CARRIED
7.5 Radar speed sign report for October 2017
Resolution No: 2017.524
Moved By: Lance Jacobson
Seconded By: Jason Delaurier
RESOLVED that the Radar Speed Sign report for October 2017 be received.
CARRIED
7.6 Handivan Report for October 2017
Resolution No: 2017.525
Moved By: Lance Jacobson
Seconded By: Jason Delaurier
RESOLVED that the Handivan report for October 2017 be received.
CARRIED
7.7 Work Crew Supervisor report for October 2017
Resolution No: 2017.526
Moved By: Lance Jacobson
Seconded By: Jason Delaurier
RESOLVED that the Work Crew Supervisor report for October 2017 be received.
CARRIED
7.8 Building Inspector Report
Resolution No: 2017.527
Moved By: Lance Jacobson
Seconded By: Jason Delaurier
RESOLVED that the Building Inspector report be received.
CARRIED
7.9 Management Meeting Minutes
7.10 Council Member and CAO reports
8 By-Laws
8.1 By-Law No. 22/2017 to establish an equitable method for calculating frontage of corner and irregularly shaped lots – 2nd reading
Resolution No: 2017.528
Moved By: Lance Jacobson
Seconded By: Jason Delaurier
RESOLVED that By-Law No. 22/2017 being a By-Law of the Town of Swan River to establish an equitable method for calculating frontage of corner and irregularly shaped lots be read a second time.
CARRIED
8.2 By-Law No. 22/2017 to establish an equitable method for calculating frontage of corner and irregularly shaped lots – 3rd reading
Resolution No: 2017.529
Moved By: Lance Jacobson
Seconded By: Jason Delaurier
RESOLVED that By-Law No. 22/2017 being a By-Law of the Town of Swan River to establish an equitable method for calculating frontage of corner and irregularly shaped lots be read a third time and be passed.
Jason Delaurier – no
Phylis Friesen – yes
Lance Jacobson – no
Glen McKenzie – yes
David Moriaux- yes
Jason Sakal – absent
Duane Whyte – yes
CARRIED
9 Other resolutions
9.1 To approve accounts
Resolution No: 2017.530
Moved By: Duane Whyte
Seconded By: Phylis Friesen
RESOLVED that the accounts as follows be hereby approved for payment:
1. General Accounts from Cheque No. 21447 to No. 21566 for a total of $307,042.36. 
2. Payroll Account from Cheque No. 4087 to No. 4094 for a total of $102,478.00.
CARRIED
9.2 to approve the 2017/18 Council Standing Committees and Other Appointments
Resolution No: 2017.531
Moved By: Duane Whyte
Seconded By: Phylis Friesen
RESOLVED that the 2017/18 Council Standing Committees and Other Appointments be hereby approved.
CARRIED
9.3 to adopt the Financial Statements to September 30th, 2017
Resolution No: 2017.532
Moved By: Duane Whyte
Seconded By: Phylis Friesen
RESOLVED that the Financial Statements for the month ended September 30th, 2017 be adopted as received.
CARRIED
9.4 to approve sale of property
Resolution No: 2017.533
Moved By: Duane Whyte
Seconded By: Phylis Friesen
RESOLVED that 537 Specht Road be sold to Sergii Tkachuk for $8,000 plus GST
CARRIED
9.5 to authorize signing of the Municipal Development and Service Agreement for Lot 1 Plan 54719 DLTO
Resolution No: 2017.534
Moved By: Phylis Friesen
Seconded By: Lance Jacobson
WHEREAS the Wuskwi Sipihk Cree Nation, under the terms of the Framework Agreement Treaty Land Entitlement, has acquired Lot 1 Plan 54719 DLTO located within the Town of Swan River;
AND WHEREAS the Nation and the Town, pursuant to the Municipal Act and the Framework Agreement have drafted a Municipal Development and Services Agreement;
NOW THEREFORE BE IT RESOLVED that the Mayor and Chief Administrative Officer be authorized to sign this agreement on behalf of the Town of Swan River. 
CARRIED
9.6 to receive the building permit applications
Resolution No: 2017.535
Moved By: Phylis Friesen
Seconded By: Lance Jacobson
RESOLVED that the following Building Permit Applications be received:
77/17 – 106 Crocus Dr -Fence
78/17 – 116 6th Ave S – Fence
79/17 – 426 7th Ave N – Renovations
80/17 – 614 Main St – Demo
81/17 – Lot 2 Plan 39932 – Storage Facility
82/17 – 423 10th Ave S – House & Garage
83/17 – 614 Main St- Rebuild Addition
84/17 – 300 9th Ave S – Demo
85/17 – 6 Silverwood Dr -Foundation & RTM
86/17 – 890 Ross St – Addition
87/17 – 603 Main St – Signs
88/17 – 454 9th Ave N – Renovations
CARRIED
9.7 to transfer used SCBAs and tanks proceeds to the Fire Fighting Equipment Reserve Fund
Resolution No: 2017.536
Moved By: Phylis Friesen
Seconded By: Duane Whyte
RESOLVED THAT the proceeds from the sale of used SCBAs and tanks for the amount of $6,525.00 be transferred from the General Operating Fund to the Fire Fighting Equipment Reserve Fund.
DEFEATED
9.8 Transfer from Machinery Replacement Reserve to General Operating Fund
Resolution No: 2017.537
Moved By: Phylis Friesen
Seconded By: Lance Jacobson
WHEREAS the boiler unit for the Combo sewer jetter vac truck will need to be replaced at a cost of $6408.93, and;
WHEREAS section 169(5) and 169(7) of the Municipal Act allows for a council to authorize an expenditure without public hearing for an amount not provided for in an operating budget or capital budget, and may fund the expenditure by transfer from the municipality's reserve funds;
THEREFORE BE IT RESOLVED that $6,408.93 be transferred from the machinery replacement reserve fund to the general operating fund.
CARRIED
9.9 to receive resignation
Resolution No: 2017.538
Moved By: Phylis Friesen
Seconded By: Lance Jacobson
RESOLVED that the notification of resignation received from Monika Zitting be received. 
CARRIED
9.10 to approve sale of property
Resolution No: 2017.539
Moved By: Phylis Friesen
Seconded By: Lance Jacobson
RESOLVED that 1201 3rd Street South be sold to Henry Horkoff for $2,000.00 plus GST;
FURTHER BE IT RESOLVED that this purchase is subject to a caveat stating that a dwelling must be built to lock up stage within in two years from the date of purchase. 
CARRIED
10 In Camera
Resolution No: 2017.540
Moved By: Jason Delaurier
Seconded By: David Moriaux
RESOLVED that, pursuant to Section 152(3) of the Municipal Act, Council go into Committee and close the meeting to the public.
CARRIED
11 Out of Camera
Resolution No: 2017.541
Moved By: Jason Delaurier
Seconded By: David Moriaux
RESOLVED that pursuant to Sections 152(4) of the Municipal Act this meeting be reopened to the public.
CARRIED
12 Adjournment
Resolution No: 2017.542
Moved By: Jason Delaurier
Seconded By: David Moriaux
RESOLVED that this regular Meeting of Council now adjourn.
CARRIED