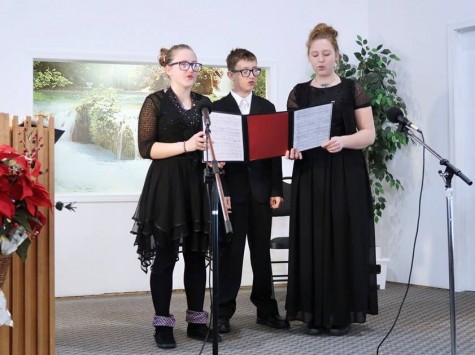 Submitted by: June Jamieson | Celebrating Christ's Birth Through Word & Song was the theme of the Hymn Sing at the Seventh-day Adventist Church on Sunday, December 10, 2017.
More than sixty people got together to sing carols and listen to the Christmas themed presentation by various musicians from through the Swan River Valley.
We really enjoyed singing together, listening to the spoken messages, and the fellowship while enjoying the attractive lunch which had been prepared.
Even the snow and rain outside couldn't diminish the Christmas spirit inside. Best wishes for the Christmas Season to each and every one.