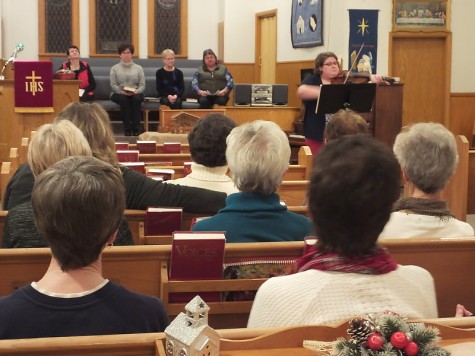 Submitted Story | The Minitonas Knox United Church held their Ladies Christmas Program on Monday, December 4, 2017. The evening included some beautiful special music by Brenna Smith on violin.
The short program told the wonderful sweet Christmas story featuring various candies and Christmas Carols throughout.
First, there was the "Rocky Road" travelled by Mary and Joseph on their way to Bethlehem while "Sugar Babies" represented the sweet baby Jesus and "Candy Canes" the staffs of the shepherds who heard the good news.
"Almond Joy" was for the Angel's joyous announcement and "Dove" chocolate as a symbol of peace. The wise men were represented by … "Smarties" along with "Starburst" for the star that guided them and golden chocolate coins for the gifts they presented.
Finally, "Reisen" caramels were a sweet reminder that Jesus is the reason for the season.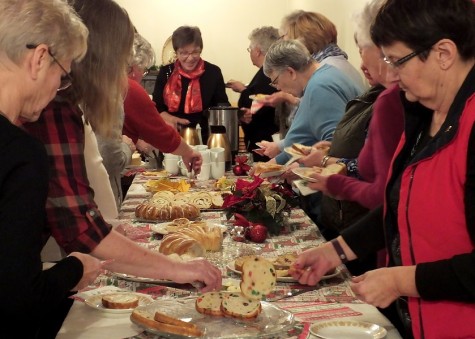 Following the program the ladies enjoyed some sweet treats and a time of visiting. The Minitonas Knox United Church ladies would like to thank everyone who attended. We hope you enjoyed the program and the time of fellowship.