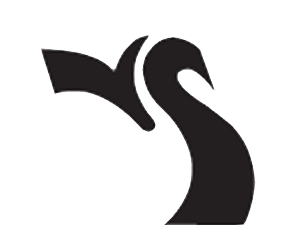 Swan Valley
School Division
Executive Summary of the
November 27, 2017
Regular Board Meeting
Submitted by:
Tim Mendel
Superintendent/CEO

1. The Board spent a few hours before the Board Meeting discussing the survey results of the Community Meetings. There were 382 responses. The Board had Doug Coulthart, Transportation Supervisor, present at the meeting in order to answer questions about the transportation system and how the system might be affected by each option. The Board will continue to study all the options. It hopes to have a way forward early in the new year. Thanks to all who came to the community meetings and took the time to complete the survey.
2. Doug Coulthart presented his quarterly report to the Board. All departments present quarterly reports to the Board in order to keep the Board apprised of pending issues and to provide relevant information so that the Board can be confident in its oversight function.
3. The Board was informed that a number of meetings have been held to explore possible partnerships and opportunities for the Division to increase its revenue. The public should know that the Board is not only looking at reducing its costs and becoming more efficient; the Board is also pursuing partnerships and exploring options to increase our revenue and enrollment.
4. The Board Chair, Secretary-Treasurer and Superintendent reported on a meeting with the RM of Mountain to look at potential repurposing/sharing Birch River School. Good initial discussion. Work will continue to explore what is possible and realistic.
5. The Board was informed that a drug dog visited a number of our schools. The Board wants the public to know that it will not tolerate drugs in schools and it will periodically bring back the dog for further searches. The goal is not to criminalize but to educate and encourage our young people to make healthy and wise choices.
6. The Board was informed that Apple School reps visited the Swan Valley School Division. Two schools have been selected as pilot school sites. Apple School
Program is about making healthy life choices. Apple Schools will provide funding to the Division for up to two half time positions. These positions can be teachers. The two schools chosen to pilot are Minitonas Middle and Ecole Swan River South School.
____________________________________
Board Minutes – November 27, 2017
Minutes of the special meeting of the Board of Trustees held in the Division Office Board Room on November 27, 2017 commencing at 5:00 p.m. (unapproved)
The following were present:
Chair: K. Riehl
Vice-Chair: L. Evans
Trustees: D. Burghart, S. Haluschak, K. Highmoor, V. Rooks, W. Schaffer, B. Stephen, G. Wowchuk
Superintendent: T. Mendel
Secretary-Treasurer: B. Rausch
Resolutions:
R1 W. Schaffer, V. Rooks:
THAT this meeting has been called in accordance with the procedural by-law of the Swan Valley School Division and in conformity of the requirements of the Public Schools Act.
CARRIED
R2 G. Wowchuk, S. Haluschak:
THAT the Board move to In-Camera.
CARRIED
R3 K. Highmoor, S. Haluschak:
THAT the Board move out of In-Camera.
CARRIED
R4 L. Evans, D. Burghart:
THAT we do now adjourn at 7:16 p.m.
CARRIED
_________________________________
Minutes of the regular meeting of the Board of Trustees held in the Division Office Board Room on November 27, 2017 commencing at 7:30 p.m. (unapproved)
The following were present:
Chair: K. Riehl
Vice-Chair: L. Evans
Trustees: D. Burghart, S. Haluschak, K. Highmoor, V. Rooks, W. Schaffer, B. Stephen, G. Wowchuk
Superintendent: T. Mendel
Secretary-Treasurer: B. Rausch
Resolutions:
R 1 V. Rooks, D. Burghart:
THAT the Minutes of the regular meeting of November 13, 2017, be adopted.
CARRIED
R2 W. Schaffer, G. Wowchuk:
THAT the Staffing Report of the Superintendent/CEO, 8.2, as presented, be ratified.
CARRIED
R3 S. Haluschak, G. Wowchuk:
THAT the Board move to In-Camera.
CARRIED
R4 B. Stephen, K. Highmoor:
THAT the Board move out of In-Camera.
CARRIED
R5 L. Evans, D. Burghart:
THAT we do now adjourn at 9:05 p.m.
CARRIED