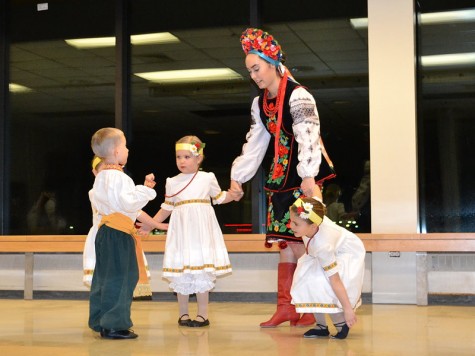 Submitted by: Nicole Clouson | The Swan River Dolyna Dancers put on a short and sweet presentation of what they've been working on so far this year. The evening was also a chance for our youngest dancers, the Sadochuk's to get a taste of dancing in front of a crowd. These little ones are always a crowd favorite.
Each group performed one dance.
Guests were treated at intermission to some delicious treats brought by our dance families. A number of door prizes were drawn as well as silent auction items. When the last dance was performed for the evening by our Senior group, we made our annual $1000 Christmas Draw – Congratulations to Naseem Mousavi who was our 1st prize winner, followed by Larry Kobelka who won the Christmas Cheer Basket. Our evening wrapped up with a visit from a special guest – Santa! Santa was able to share a treat with all of our young ones.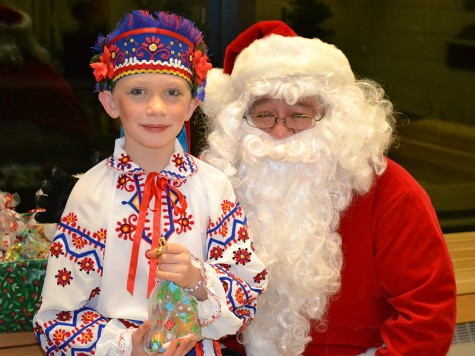 Thank you to all who bought tickets and supported the club. Thank you to our instructor Joe Synk. Thank you to all those who came out for our Annual Old Fashioned Christmas Concert. We hope to see you at our Spring concert in April!