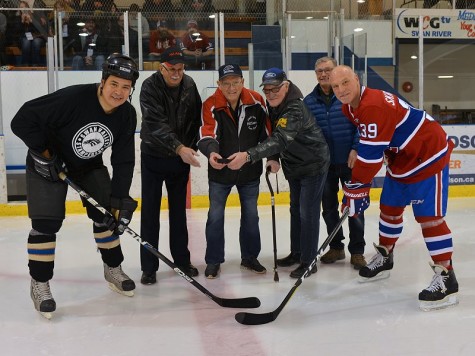 Submitted by: Blaine Campbell | On Saturday, December 2, 2017 Swan Valley Minor Hockey Association and the Swan Valley Jr. A. Stampeders teamed up to bring in the Montreal Canadiens Alumni team to play a group of local hockey players. Early indications are that approximately 675 fans came out to witness some ex-NHL players play right here in Swan River.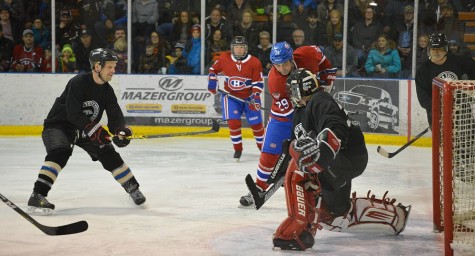 The Montreal Canadiens put on a world-class exhibit of skating and passing accuracy while providing the crowd with a high level of entertainment. The Montreal Canadiens took a 3-0 first period lead on goals from Normand Dupont, Keith Acton, and Stephane Richer. During the first intermission, the crowd was re-introduced to our local Jr. A Stampeders.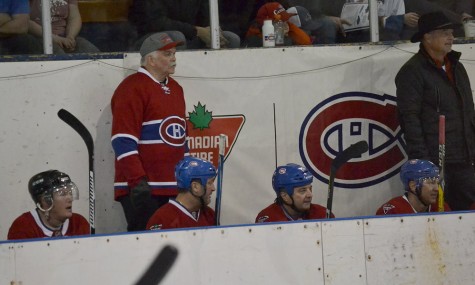 In the second period, the Montreal Canadiens got 4 more goals off of the sticks of Richer, Marc-Andre Bergeron x 2, and Dupont. The local Valley Selects responded with two goals of their own from Aaron Porter (assisted by Brian Fierstine) and Ian Munro (Barry Bulycz) to end the second period with a score of 7-2. During the second intermission, a group of local Atom-aged players thrilled the crowd with a short mini-game vs the Montreal Canadiens.
In the third period, the local team outscored the famed Montreal Canadiens off of goals from Dave Chamberlain (Porter), Porter (Chamberlain, Bulycz), and Porter (Jason Eisner, Leon Mykula). Goals by Montreal in the third came from Belanger and Dupont. Final score 9-5 for the Montreal Canadiens.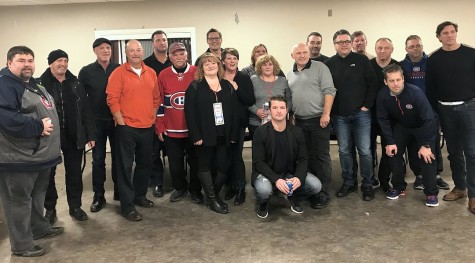 The organizing committee was happy with the attendance and the excitement generated from this game. It was awesome to see the Centennial Arena packed again. The community support was fabulous. On behalf of the organizing committee, we would like to thank all the volunteers who assisted during the event, the businesses who supported the event, both teams, and all the fans who attended the game. This event truly turned into a community event.