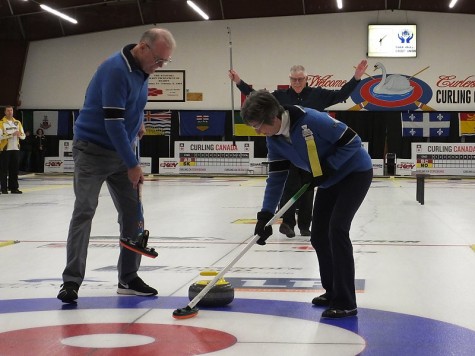 ValleyBiz Story | The opening ceremonies for the 2018 Canadian Mixed Curling Championship presented by Westman Communications Group, were held at the Swan River Curling Club on Sunday, November 12, 2017.
Lloyd Lawson from the 1979 Provincial Championship team from Swan River threw the first ceremonial rock along side team members Lorraine Goodman, Mary Todorchuk and Brian White. The Manitoba Seagram Mixed Champions of 1979 reassembled from BC, Alberta, Saskatchewan and Manitoba to attend the event.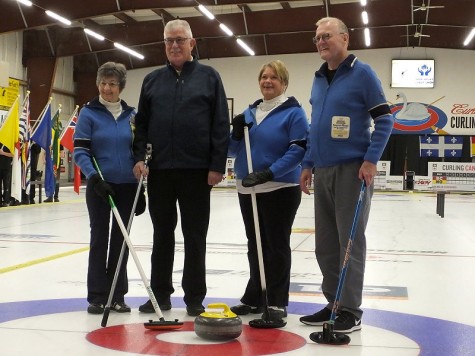 MLA Rick Wowchuk brought greetings from Premier Brian Pallister and the Government of Manitoba and Mayor Glen McKenzie welcomed everyone on behalf of the Town of Swan River. Club President Gary Slack spoke on behalf of the Swan River Community Centre and read a message from MP Robert Sopuck.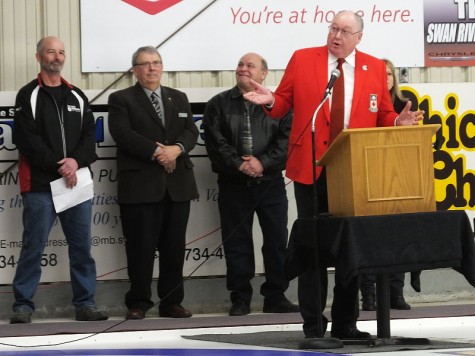 Resby Coutts, Chairman of the Board of Governors of Curling Canada thanked the host committee and volunteers for taking on the challenge of hosting a Canadian Championship. Speaking about the championship itself he said, "The level of competition you are going to witness this week will be exceptional."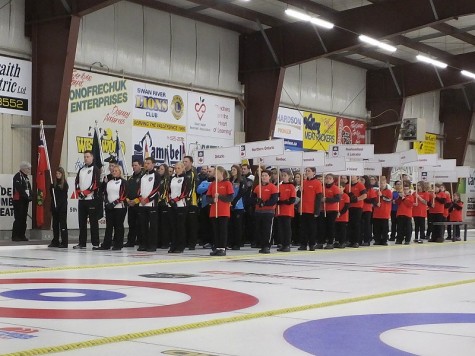 Tickets are still available, so head on down to the Swan River Community Centre to take in the action.
Click Here for Details
CBC is also live streaming the events.
Click here to watch.