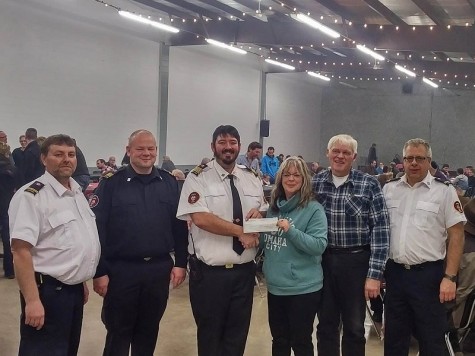 Submitted by: Leigh Osatchuk | The 5th Annual Benito Fireman's Steak Supper was a great success as the Fireman served and fed close to 300 hungry supporters. Neighboring communities with volunteer services were also in attendance to show their support and appreciation of the work these men and women do.
Over and above the ticket price, many families and individuals generously donated to the local group. The Fire Chief and Captains thanked Ag Shield Manufacturing for their contribution.
The 8oz steaks were supplied by local business Benito Premium Meats and grilled to perfection were the highlight of the meal, accompanied by a baked potato and caesar salad, garlic toast and a tasty dessert treat.
The Benito Firemen's Association want to thank all the businesses that donated their services or supplies to make this another great success.