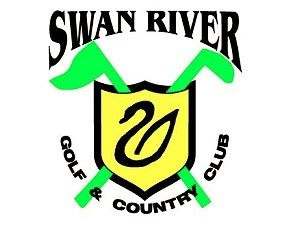 Submitted by:
Mike Hobson |
The Swan River Golf and Country Club held their Annual General Meeting on Wednesday, October 18, 2017. The meeting went very well and there was lots of positive feedback which was great to hear.

Overall the year was a success as we have improved in most revenue streams. The pro shop, kitchen and bar all appear to have been more profitable with the preliminary numbers we have so far. We are very happy to see those revenue streams increase. We do not have our final numbers in yet but it looks like we have improved substantially from 2016. With that said one area we recognize that needs to improve is our membership revenue. We saw a substantial decrease this year from 2016 and will need to try and find new ways to attract new members.
Even with the increase in sales in most of our revenue streams we recognize that we will need to continue with our Fundraising efforts to keep the golf club moving in the right direction. Our FUNDRAISER BONANZA only yielded about half the profit we made in the previous season and 1/4 of the profit in 2015. We have plans to revamp the event to try and attract some bigger numbers. We will be releasing the date for next year soon and we truly hope our members and residents of Swan River will come out and support it!
With that said we are still very pleased with the direction the golf club is going and have some exciting changes for next year. One area we think we can continue to improve on is our restaurant. We have noticed that a large percentage of our customers do not have time to sit down and eat like a typical restaurant. In light of this we plan to have a much larger offering of the grab and go type foods and will run the restaurant more like a bakery or deli type atmosphere during the day. We will still have menu items for those that want to sit down and dine in but recognize that if we have quality convenient food ready to go we can improve the customer experience and move more product. We will have some new display cases and many new ready to go items that we are confident will be a big hit!
The other change for next year that we are very excited about is our price match guarantee we will be offering in our pro shop on all current Callaway products. SRGC has a great relationship with Callaway golf and buy almost exclusively from them on all golf clubs, balls and accessories. Due to the amount of business we do throughout the year Callaway has allowed us to offer to our customers the best price in Manitoba on any of their current products. This means any resident of Swan River now has the benefit of being able to not only shop local which we all know is important for any small community, but also to ensure they are getting the best price! We will have all of the current clubs available for demo which will allow the customer to be properly fit before making any purchase. Our goal is to be the one stop shop for all your golfing needs and we feel we have taken the proper steps to accomplish this.
In closing myself and the board of directors would like to thank all of our members, guests and sponsors for their support this year. We are sad to see the year come to a close but we're already looking forward to 2018! Let's hope for another great year here at SRGC!