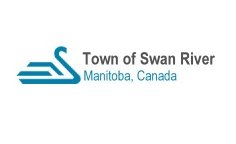 The Council of the Town of Swan River met on Tuesday, September 5th, 2017 at 7:30 pm in the Town Council Chambers with Mayor McKenzie presiding and Councillors Friesen, Whyte, Jacobson, Moriaux, Delaurier and Sakal present.  
1 Call to order
2 Adoption of Agenda
Resolution No: 2017.430
Moved By: David Moriaux
Seconded By: Jason Delaurier
RESOLVED that the Agenda for the September 5th, 2017 regular meeting of Council be received.
CARRIED
3 Adoption of Minutes
Resolution No: 2017.431
Moved By: David Moriaux
Seconded By: Jason Delaurier
RESOLVED that the minutes of the July 18th, 2017 regular meeting of Council be adopted as received.
CARRIED
4 Delegations and Hearings
4.1 Delegation: SV RISE – Heather Nielsen
Heather Nielsen and Stacy Grindle of Swan Valley RISE presented the following report to Council:
Tourism
Tourism Guide completed and distributed
Advertising in Parkland Guide and Travel MB Canada Summer Games publications
2 Photo contests established "This is Swan Valley" and "Trails, Trails, Trails"
Focusing on Trails as determined in our Tourism Development Plan
1. Hiking Group formed
2. We are researching and mapping the Valley with the help of the hiking group and Swan Valley Sport Fish Enhancement
Experiential Tourism
1. June 17 – Kettle Hills – cancelled due to rain.  We have a letter from Wuskwi Sipihk authorizing travel to the Kettles for one day
2. July 22 Pretty Valley Honey
Minister Cullen – met with the Minister and he took our Tourism Development Plan to Winnipeg and gave to Travel MB. Travel MB contacted us directly after Minister Cullen gave them our Tourism Development Plan.  We had a very positive phone meeting with them.  They are impressed with and interested in our Tourism Development Plan and how they can help market us. 
1. Travel MB sends out emails with 'Top 10 …' and Swan Valley has been included this summer.  We send to them any and all idea/events/venues around the Valley. 
2. They are coming Oct 3 and 4.  The evening of the 3rd and the day of the 4th we will tour around to give them a better feel of the Valley.  The evening of the 4th there will be a community presentation that Travel MB will make with questions and discussions to engage our tourism providers.
Tourism Centre
1. Many visitors from Germany, Switzerland, England, US and Canada. 
2. Northern Woods and Water Hwy Association has a great Tourism book we are using a lot at the Tourism Booth
3. The Tourism Centre needs to be staffed next year.  Using Chamber/RISE person is resulting in only greeting tourists being accomplished.  It's been a great learning year to realize just how valuable tourism is in the Valley but staffing is definitely a concern and priority.  Having the Tourism Centre staffed is benefitting the entire Valley because they arrive in Swan River and are being directed throughout the Valley.
Contact and sharing of ideas and materials with U.S. Fans of 83 Facebook group and Stew Margusen (he's written books about Hwy 83)
In conversation with Rob Nedotiafko (MB Parks in reference to proper quad trails in the Duck Mountains).  A study was done in 2010 and we are revisiting it. I sent it to Rob and he looked at it and is going to see where it fits in with the Parks.  Rob and the new minister of Sustainable Development will be here end of Sept and we are to meet.  www.manitoba.ca/conservation/parks/consult/public.html 
Building stronger relationships with Valley such as Blue Lakes, Mafeking, Barrows, etc
New Hwy 83 sign proof ready
New Businesses/Business Owners
Contact with one new business start -up and one a purchase of an existing business
Contact with a possible developer of housing from out of town
We are getting more interest in Food Commercialization.  We are waiting on a meeting with Lana for a tour of the Swan River Commercial Kitchen and are working on finding the correct contacts to see what can be done here to expand this market.
Health Care Enhancement/Senior Care/Long Term Care Crisis Committee
Waiting on PMH to renew licensing to increase # of beds in Benito by 4
Placement numbers are relatively consistent (between 30-35)
1. Aug 11 #'s – 34 applicants for LTC (Lodge, PCH & Benito)  8 of these applicants are waiting placement interim at other facilities outside of Swan River
2. 12 remain in community
3. 8 are paneled awaiting placement (Swan Valley Health Centre on ACIS and ETU)
4. 8 more in-patients awaiting panel unable to go home and therefore remain in Swan Valley Health Centre
Waiting on MB Housing for vacancy rates.  We need more assisted living and/or better utilization of homecare block care and we believe there are many empty MB Housing units.  Rick Wowchuk will bring our findings and suggestions to both Minister of Families (MB Housing) and the Minister of Health, Seniors and Active Living to see if better use of resources can be achieved.
Travel
Thompson/Northern Chamber meeting.  Also checked out what Thompson is doing for tourism
Grants
Applying for the Partner 4 Growth grant in partnership with Swan Valley Sport Fish Enhancement for trail mapping and signage
Distributed and communicated grant information to other community groups in hopes they will apply
 
Community Building
Went on the Communities in Bloom tour.  There are some gems for tourism we are now more aware of.  Working on the self-guided tour of the historic homes of Swan River currently.
We are utilizing the Chamber of Commerce calendar for all community activities.
Social Media – Facebook continually gains momentum, Instagram and twitter set up
Contact with Rick Wowchuk's office regarding lack of emergency/safety plan at the lakes           
We have been working very closely with Rick Wowchuk and his office.  They are an invaluable resource and contact at the provincial level.
Fall meetings are scheduled with each Municipality and the LUD of Benito
Invaluable connection with the CAO's of the municipalities as we pass information etc back and forth.
Connected with the new Swan Valley Outdoors Association and awaiting to attend their next meeting.
Upcoming Out of Town
Communities in Bloom awards Sept 7-10
 
4.2 Public Hearing for Variation Order No. 3/2017
There were no persons present to make representation for or against Variation Order Application No. 3/2017.
Resolution No: 2017.432
Moved By: David Moriaux
RESOLVED that Variation Order Application No. 3/2017 to vary the side width setback of the party wall from 5 feet to 0 for the shared wall on the property located at Lot 9 SP 3213 (218 8th Avenue South) be approved. 
CARRIED
5 Correspondence
6 New Business
6.1 Fire Department purchase of positive pressure ventilation fan replacements
Resolution No: 2017.433
Moved By: Jason Delaurier
Seconded By: Lance Jacobson
RESOLVED that the Town of Swan River Fire Department be authorized to purchase positive pressure ventilation fans from SeaHawk Specialized Truck Service for the sum of $9,063.42;
AND FURTHER BE IT RESOLVED that the Fire Truck Reserve fund be used to cover the cost of this purchase. 
CARRIED
6.2 Proposal to subdivide Lots 3 & 4 Plan 23396
Resolution No: 2017.434
Moved By: Jason Delaurier
Seconded By: Lance Jacobson
RESOLVED that the proposed subdivision of Lots 3 & 4 Plan 23396 DLTO  and numbered by Manitoba Municipal Government Community and Regional Planning Branch as File No. 4455-17-7387 be hereby approved.
CARRIED
7 Reports
7.1 Superintendent of Works Report
Resolution No: 2017.435
Moved By: Jason Delaurier
Seconded By: Lance Jacobson
RESOLVED that the Superintendent of Works report be received.
CARRIED
7.2 Fire Department Report for August 2017
Resolution No: 2017.436
Moved By: Lance Jacobson
Seconded By: Jason Delaurier
RESOLVED that the Swan River Fire Department Report for August 2017 be received. 
CARRIED
7.3 Management Meeting Minutes
7.4 Council Member and CAO reports
8 By-Laws
8.1 Water and Sewer Service Bylaw – Review
8.2 By-Law No. 6/2017 6th Ave N. Lift Station Upgrade Project borrowing – 2nd reading
Resolution No: 2017.437
Moved By: Lance Jacobson
Seconded By: Jason Delaurier
RESOLVED that By-Law No. 6/2017 Being a By-law to provide for the expenditure and borrowing of funds to upgrade the mechanical piping and pumping and fully replace electrical components plus installation of additional monitoring equipment at the 6th Avenue Wastewater Pump Station located at 314 6th Avenue N. be read a second time. 
CARRIED
8.3 By-Law No. 6/2017 6th Ave N. Lift Station Upgrade Project borrowing – 3rd reading
Resolution No: 2017.438
Moved By: Lance Jacobson
Seconded By: Jason Delaurier
RESOLVED that By-Law No. 6/2017 Being a By-law to provide for the expenditure and borrowing of funds to upgrade the mechanical piping and pumping and fully replace electrical components plus installation of additional monitoring equipment at the 6th Avenue Wastewater Pump Station located at 314 6th Avenue N. be read a third time and be passed. 
 Jason Delaurier – yes
Phylis Friesen – yes
Lance Jacobson – yes
Glen McKenzie – yes
David Moriaux – yes
Jason Sakal – yes
Duane Whyte – yes
CARRIED
9 Other resolutions
9.1 To approve accounts
Resolution No: 2017.439
Moved By: Duane Whyte
Seconded By: Jason Sakal
RESOLVED that the accounts as follows be hereby approved for payment:
1. General Accounts from Cheque No. 21132 to No. 21213 for a total of $489,468.58. 
2. Payroll Account from Cheque No. 4045 to No. 4061 for a total of $257,297.97.
CARRIED
9.2 To authorize attendance at Accessibility in Detail workshop
Resolution No: 2017.440
Moved By: Duane Whyte
Seconded By: Jason Sakal
RESOLVED that the Building Inspector be authorized to attend the Accessibility in Detail workshop being held on November 23rd, 2017 in Winnipeg, MB. 
CARRIED
9.3 To authorize attendance at the New Home Warranty Act workshop
Resolution No: 2017.441
Moved By: Duane Whyte
Seconded By: Jason Sakal
RESOLVED that the Building Inspector be authorized to attend The New Home Warranty Act workshop being held on September 27th, 2017 in Portage La Prairie, MB.
CARRIED
9.4 to authorize attendance at MB Energy Code for Buildings workshop
Resolution No: 2017.442
Moved By: Duane Whyte
Seconded By: Jason Sakal
RESOLVED that the Building Inspector be authorized to attend the MB Energy Code for Buildings workshop being held on October 23rd and 24th, 2017 in Winnipeg, MB. 
CARRIED
9.5 to hire RCMP Municipal Clerk
Resolution No: 2017.443
Moved By: Duane Whyte
Seconded By: Jason Sakal
RESOLVED that Amanda Landels be hired as full-time municipal RCMP clerk effective August 29th, 2017.
CARRIED
9.6 To adopt the July 2017 Financial Statements
Resolution No: 2017.444
Moved By: Duane Whyte
Seconded By: Jason Sakal
RESOLVED that the Financial Statements for the month ended July 31st, 2017 be adopted as received.
CARRIED
9.7 To authorize attendance at Western Canada Water Conference and Trade Show
Resolution No: 2017.445
Moved By: Jason Sakal
Seconded By: Phylis Friesen
Resolved that Superintendent of Works Derek Poole and Utility Operator Jordan Rooks be authorized to attend the Western Canada Water Conference and Trade show in Saskatoon, SK being held September 19th – 22nd, 2017.
CARRIED
9.8 To recover 2016 Utility Operating Deficit
Resolution No: 2017.446
Moved By: Jason Sakal
Seconded By: Phylis Friesen
WHEREAS the Town of Swan River has a Utility Fund operating deficit of $312,786.00 for the year 2016;
RESOLVED that the Town of Swan River submit an application to the Public Utilities Board proposing to recover this deficit through working capital surplus.
CARRIED
9.9 to receive the Swan Valley Veterinary Services District 2016 audited financial statements
Resolution No: 2017.447
Moved By: Jason Sakal
Seconded By: Phylis Friesen
RESOLVED the Swan Valley Veterinary Services District 2016 Audited Financial Statements be received. 
CARRIED
9.10 To receive the building permit applications
Resolution No: 2017.448
Moved By: Jason Sakal
Seconded By: Phylis Friesen
RESOLVED that the following Building Permit Applications be received:
54/17 – 117 Swan River Dr – Fence
55/17 – 224 9th Ave N – Fire code upgrades
56/17 – 122 4th Ave W – Fence
57/17 – 419 11th Ave N – Garage
58/17 – 305 13th Ave S – House & Garage
59/17 – 307 13th Ave S – House & Garage
60/17 – 626 Main St – Renovations
61/17 – 440 Valley Rd – Renovations
62/17 – 457 Laverendrye Bay – Fence
63/17 – 420 11th Ave S – Renovations
64/17 – 407 4th Ave N – Deck
CARRIED
10 In Camera
Resolution No: 2017.449
Moved By: Duane Whyte
Seconded By: Jason Sakal
RESOLVED that, pursuant to Section 152(3) of the Municipal Act, Council go into Committee and close the meeting to the public.
CARRIED
11 Out of Camera
Resolution No: 2017.450
Moved By: Duane Whyte
Seconded By: Jason Sakal
RESOLVED that pursuant to Sections 152(4) of the Municipal Act this meeting be reopened to the public.
CARRIED
12 Adjournment
Resolution No: 2017.451
Moved By: Duane Whyte
Seconded By: Jason Sakal
RESOLVED that this regular Meeting of Council now adjourn.
CARRIED