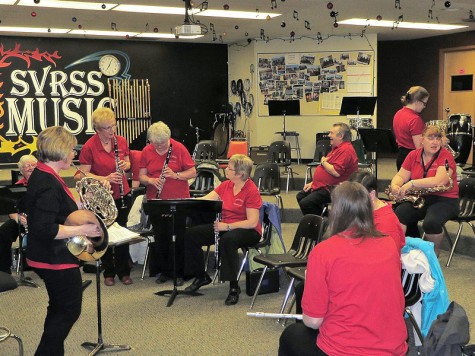 Submitted by: Jayne Leadbeater | On September 20, 2017 the Swan Valley Community Band had their 24th Beginning Day with new members joining the group. SVRSS Band Room is our venue for rehearsals, with performances either in the MPR or Cafeteria.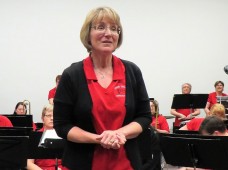 Having just finished 23 years, the Band is anticipating another successful year of activity with our founder, and continuing, Band Director, Julie Kooistra.

The group has performed in various places, like Minitonas First Baptist Church and Pine River.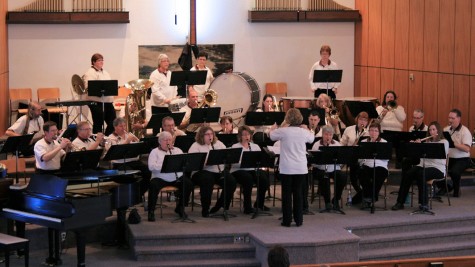 Since 2008, Swan Valley Community Band has participated in the Canada Day Celebration opening the Entertainment Segment and performing a short Concert on the Legion Park Stage.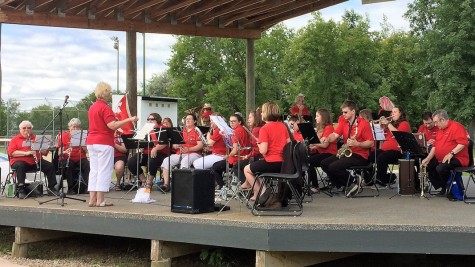 Ensembles, Jazz Band, soloists, or duets have been included in our composition, adding other dimensions to our strengths. Opportunities are available for anyone with a desire & imagination to perform and share musicianship. This also allows for a varied number of guest performers, as well.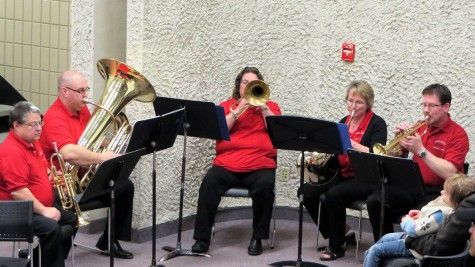 Over the years, updating our apparel has been dictated by availability. Finally, we have our new stunning Red attire.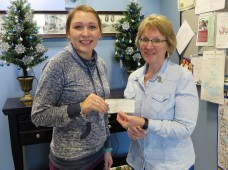 Periodically, Swan Valley Community Band has donated Concert Silver Collections to various Charities within the Swan Valley. The Swan River Christmas Cheer Board was the recipient Christmas 2016.

Membership is open to anyone who loves to play music and socialize.
There is spot waiting for you!
Contact Julie Kooistra or Jayne Leadbeater