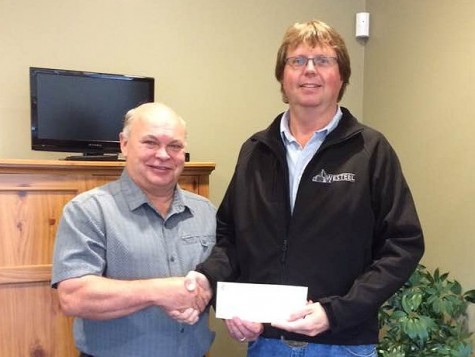 Media Release | Rick Wowchuk, MLA for Swan River, today announced that the Manitoba government is investing in important infrastructure in the Swan River constituency.
Through the Municipal Road Improvement Program, the Progressive Conservative government is providing $40,000.00 for municipal road improvements in the Rural Municipality of Mountain for road rebuild on #145W, #189N AND #234N.
"Our government understands that small communities and their residents depend on investments in important local infrastructure projects," said Wowchuk. "With the 2017 Municipal Road Improvement Program, we are supporting priority, local projects across Manitoba with investments in infrastructure that facilitates growth, improves the quality of life and boosts regional development."
Wowchuk was joined by Reeve Marvin Kovachik to make the announcement in the MLA office in Swan River.