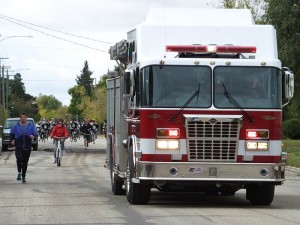 Submitted by:
Jim Webster |
The 37th annual Terry Fox run held in Swan River Manitoba on September 17, 2017 was a huge success. We had approximately 60 participants including volunteers as well that took part.
ValleyBiz photos. Click any picture for a larger version.
We raised almost $9700 from this year's run. The top money raiser was Kay Edwards of Bowsman Manitoba, the participation award went to Mrs. Pauline Anaka of Swan River, MB.
The Swan Valley junior A hockey team participated as a team as well.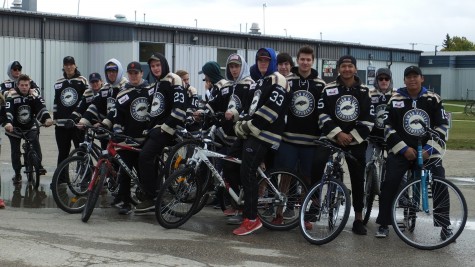 The weatherman had a mixed bag of weather for us this year with a little rain and lots of clouds and wind.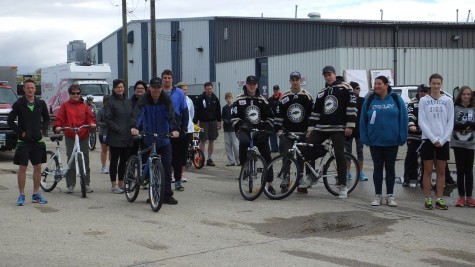 Many thanks to all the dedicated volunteers who helped make this run another success.