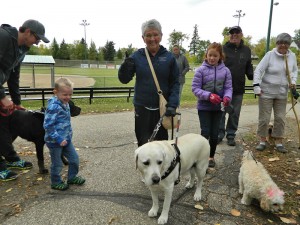 Submitted by:
Wayne Markle |
The Swan River Lions Club held a dog walk in aid of the Dog Guide Program of Canada on Saturday Sept 16, 2016 in the Legion Park. The day was cool but the enthusiasm of all participants was high.

Click any picture for a larger version.
There were 26 dogs registered with one owner bringing three dogs.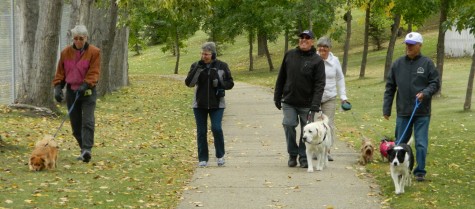 Everyone walked the park, had a hot dog and did lots of visiting (dogs and people). We took in around $2500 or about $100 per dog in donations.
The Lions club would like to thank all of the very generous participants who donated and collected pledges. A special thanks to Meridith Salama who collected over $500 in pledges. Also thanks to Betty Harris for doing registration.
Hope to see you all next year!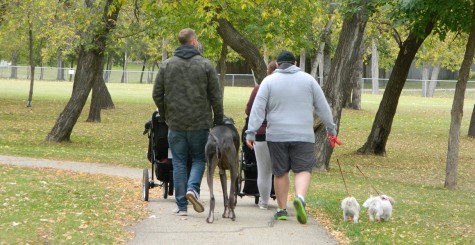 Our sponsors were: Y Not Johnny's, Investors Group, Town of Swan River, Star and Times, Chicken Chef and Home Hardware. We appreciate all our sponsors for their donations and interest.